Most cities have a number of moderately sized to large nightlife venues where anyone can grab a beer and watch a game on one of the TVs or listen to a DJ spin the latest and greatest. If you are a bit more adventurous then read on because I am going to offer you a chance to experience San Diego like the locals do. No raver style music, no ear-splitting speakers, just good times meeting locals, having really great drinks and listening to a solid jukebox.
Cat Eye Club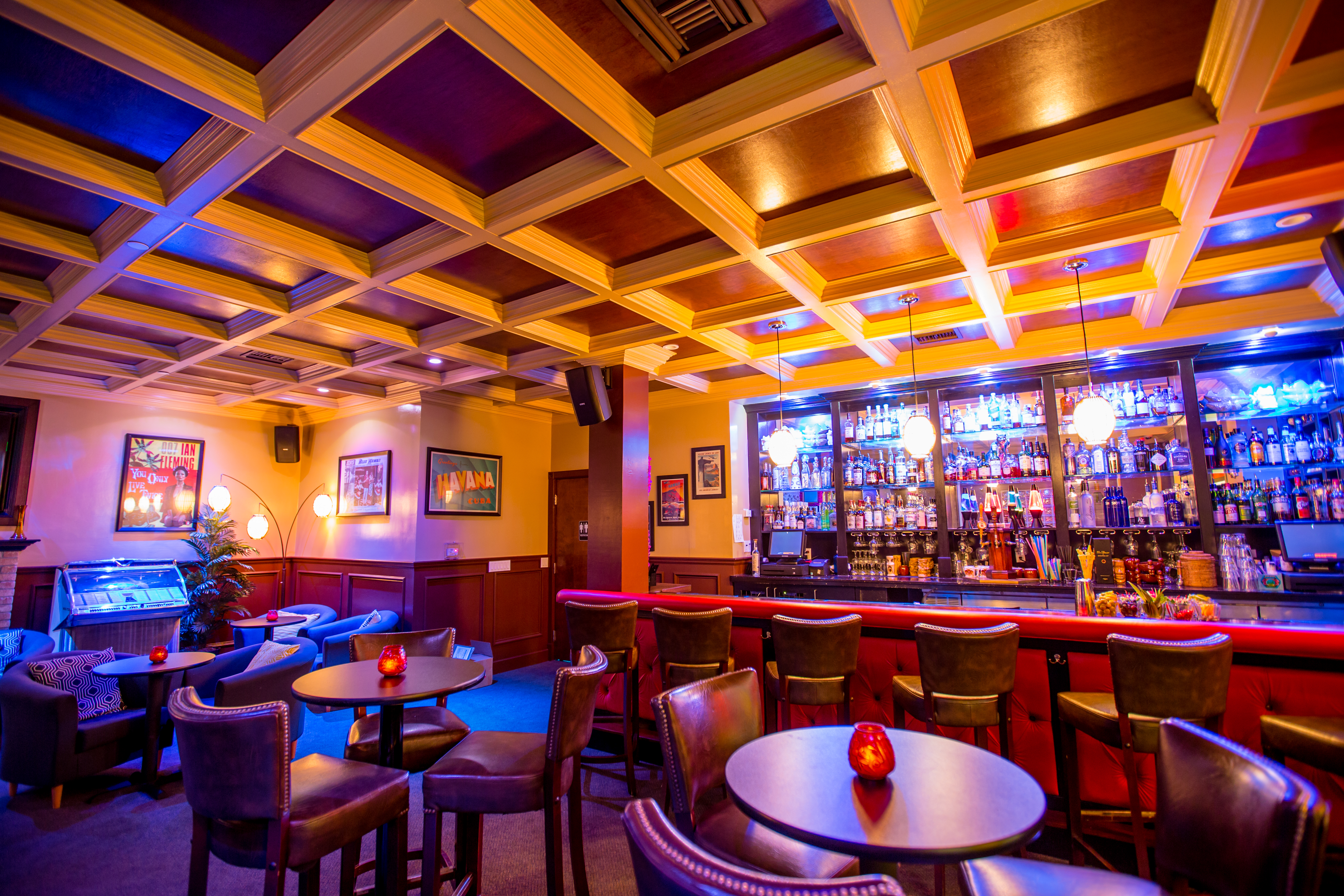 Let us begin within the Gaslamp Quarter for those that want to stay within stumbling distance from many of the hotels. The Cat Eye Club is a retro inspired cocktail lounge and tiki bar located within steps of Petco Park. It is reminiscent of mid 20th century drinking culture with leather lounge chairs and intimate seating for couples or small groups. It's a good place to sip one of their signature tiki cocktails like the Strip and Go Naked or the Ghosts of Blacks Beach. The live music every Friday and Saturday are sure to create a swanky vibe for those Don Draper fans.
Where: 370 7th Avenue, San Diego, CA, 92101
> Find out more about the Cat Eye Club
Cherry Bomb
A bar that has been a favorite of multi-taskers and dive bar fans alike, Cherry Bomb has been a local's choice for over a decade. Located inconspicuously in a strip mall next door to a Laundromat in the Banker's Hill neighborhood, I've heard more than a few people who live nearby tell me that they'll give their skivvies an extra rinse just to grab a drink while they wait. The red and black walls are simple and straightforward, much like their bar. A pool table and jukebox with both classic and modern punk rock fits nicely with the atmosphere. There are no gimmicks here, only strong drinks and a very friendly staff. If you plan on doing laundry next door, might I suggest taking an Uber. Cheers to drinks and delicates!
Where: 2237 1st Ave, San Diego, CA 92101
Turf Supper Club
Another local favorite among the raw meat and cold drink crowd is Turf Supper Club in Golden Hill, only a few blocks east of downtown. Turf has been around since 1950 so you may have a grandparent or relative somewhere that made a few bad decisions here at some point during their travels. Back in the mid-80s, my mother, who is now in her mid-60s, tells me that she and my dad would go out for dinner at the Turf Supper Club while the kiddos played Atari at home a few blocks away. I can almost guarantee that not much has changed since then and THAT is what makes this place so special. The thick smell of steak being cooked by the guests themselves blends perfectly with the cocktails. The Sneaky Tiki may be one of the original cocktails on the menu and it is an absolute must-have. The name rings true…it's a tiki drink, but it'll sneak up and knock you on your butt after a few. If you're too late for dinner you can still grab a seat anywhere for drinks with groups of friends until 2:00 AM. The drink menu isn't huge but has a cocktail for every taste so don't be scared to try something new or asking for a recommendation. It's a local spot for folks in the bar/restaurant industry, especially on a Sunday or Monday night and the wait is never too long. Have your ID handy because it's 21+. If you are there in time for dinner, don't forget the baked potato and a side salad!
Where: 1116 25th Street, San Diego, CA 92102
> Find out more about the Turf Supper Club
Bar Pink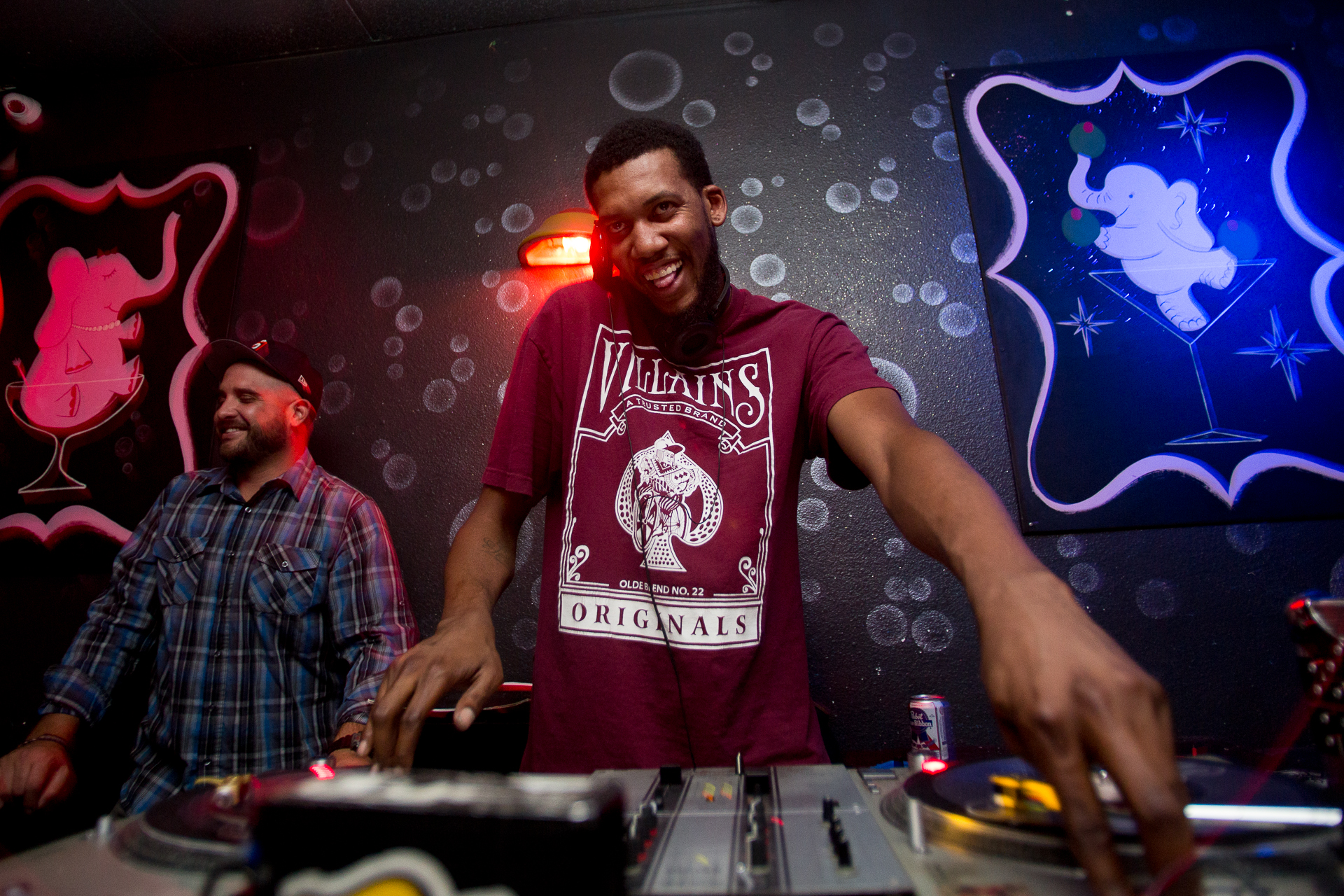 In the "hipster" neighborhood of North Park, Bar Pink is a dark and bubbly dive that promises a good time. Located in the very center of the neighborhood, it makes a great pit stop if you on a bar crawl or out for after dinner drinks. Paintings of pink elephants on the black walls will have you believing you're in Dumbo's drunk daydreams but live music, local DJ's, two pool tables and adorably named libations are all real life. This cash only venue is spacious enough for dancing and live bands but still has a few nice booths to bring a group of friends for drinks. There is something going on almost every night of the week so check the schedule for details. DJ's and bands play several genres and Bar Pink is known for having great themed nights like Motown Monday or 80s & 90s nights. If you want to avoid the crowds of downtown but still love to dance this is the spot. Casual and comfortable with plenty of choices for late night food before or after you cut a rug.
Where: 3829 30th Street, San Diego, CA 92104
> Find out more about Bar Pink