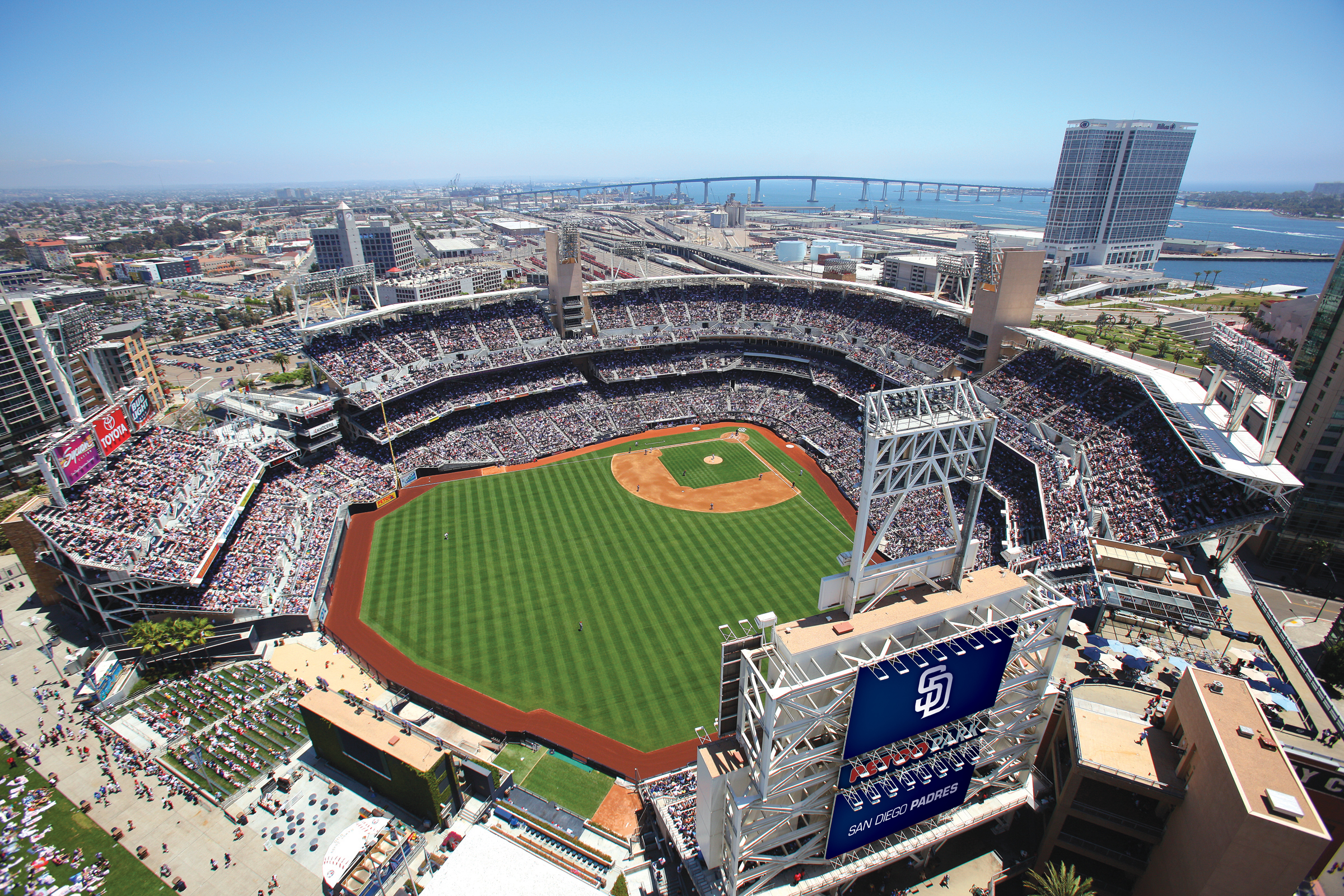 Spring is finally here and that means it's time to break out the ol' Padres cap, pick up a few boxes of cracker jacks and head downtown to beautiful Petco Park for Opening Day!
Padres Opening Day
To kick of the 2016 season, the San Diego Padres will take on their heated rivals, the Los Angeles Dodgers on Monday, April 4, with first pitch at 4:05 PM.
While Monday's Opening Day game is already sold out, there is still plenty of fun happening around the park. Just pop into any one of the pubs/bars/restaurants in the East Village or Gaslamp Quarter to cheer on the Padres with plenty of fellow fans. Or you could enjoy the festivities at the East Village Opening Day Block Party.
Tickets are still available for the Tuesday and Wednesday games.
East Village Opening Day Block Party

Root, root, root for the home team as you show off your Padre's pride! Show off your best swing as you test your skills in the East Village Opening Day Block Party's interactive game zone. In proper San Diego fashion there will be plenty of craft beer flowing in the micro-brew beer garden featuring beers from Stone Brewing, Mission Brewing, and Monkey Paw, as well as craft spirits and cocktails from 619 Vodka and Henebery Whiskey! East Village restaurants and fabulous San Diego food trucks will line the streets to satisfy your hunger and fuel your spirit for the game!
Get in the groove with the impeccable sounds of Caliber, 2014 "Best Local Band" title holders who will have you singing, dancing, and quite possibly part of the show. Caliber's charismatic, entertainment style has been built around impressive performances of hit dance music from the 60's, 70's, 80's, 90's, and top 40. Don't miss their live performance at this year's Opening Day!
Where: J Street Between 6th and 10th
When: April 4, 2016
Time: 10:00 AM to 7:00 PM
Cost: Free
> Find out more about the East Village Opening Day Block Party
2016 Major League Baseball All-Star Week & Game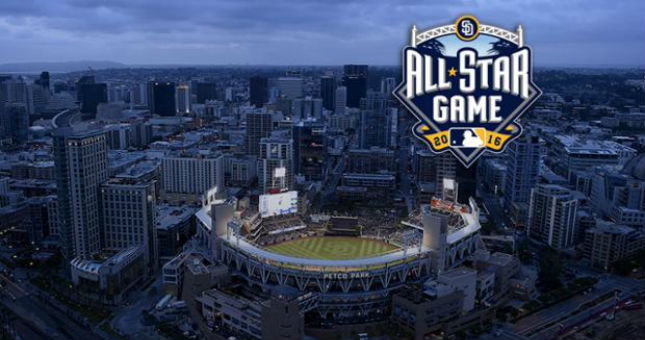 The 2016 All-Star Game will mark the third time that the Padres will serve as hosts of the Midsummer Classic, with Petco Park joining Jack Murphy Stadium (previously known as San Diego Stadium) as a host of the festivities. The All-Star week's events will include the All-Star FanFest, All-Star Sunday, Soul Pose MLB All-Star Yoga, The Color Run MLB All-Star 5K and more!
When: July 8-12, 2016
> Find out more about the 2016 Major League Baseball All-Star Week & Game
San Diego Padres Fan Experience
"Take me out to the ballgame" has a whole different meaning in San Diego. Petco Park is how this city does baseball, and it's unlike any other fan experience. Located in downtown's vibrant East Village, the ballpark is surrounded by exciting things to do. Inside, you'll find fan food like you've never seen it before, with San Diegans' favorite eateries and world-renowned craft beer throughout. Sometimes it really is all fun and games.