DJs Schoeny and DJ Ayla Simone show why downtown San Diego's Gaslamp Quarter is a true West Coast icon of awesome vibes: 16 walkable blocks with 180 restaurants, 50 bars and 10 nightclubs.
DJ Schoney Plans Your Night in the Gaslamp Quarter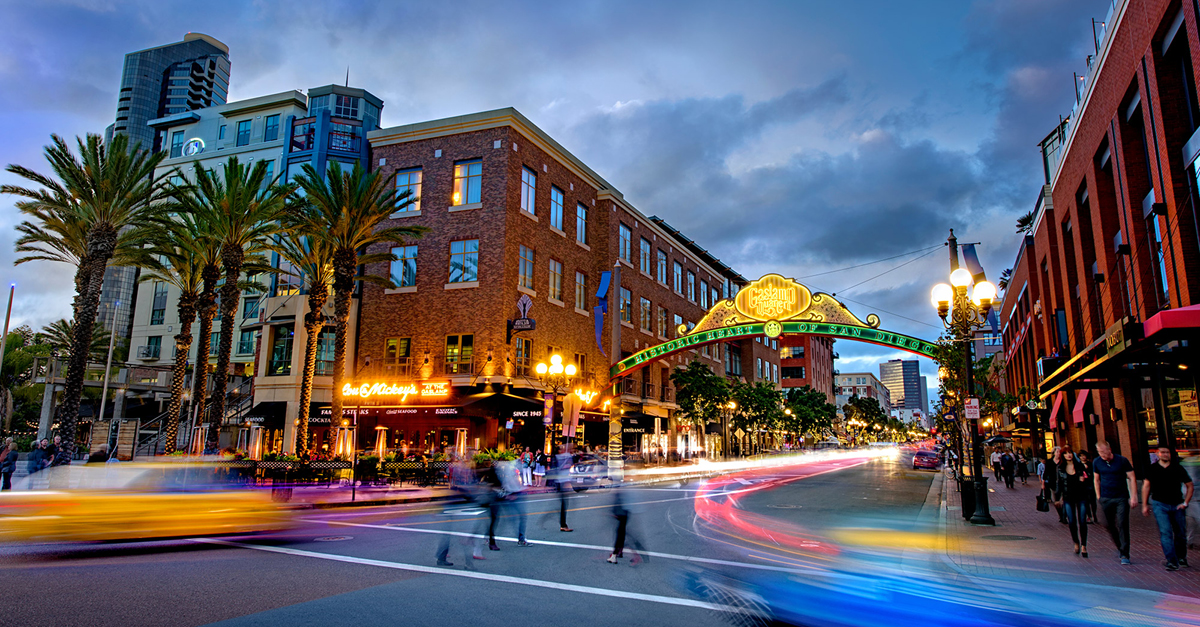 Start off with dinner almost anywhere in the Gaslamp Quarter. You're guaranteed to find a restaurant that will satiate your appetite. After you've fueled up for the night ahead, start out slow at a lounge like SideBar around 8:30 or 9:00 PM. Relax for an hour or so before heading out to one of the smaller bars with live bands and/or DJs like Bootlegger or Florent. Now that you're amped up for the night, dance into the early hours of the morning at one of the Gaslamp Quarters premiere clubs like Omnia, FLUXX, or Parq.
More Hotspots to Check Out
Ultimate Night Downtown
Need to get it all in in one night? Local DJs Schoeny and Ayla Simone have come up with the definitive list of all the spots you should hit to get the most out of your sundown shenanigans. This list will guide a reader from happy hour to dinner, then maybe a craft cocktail lounge, a rooftop bar and finally a pulsing nightclub. Oh yeah, and there's always time for a burrito after the bars.
> Experience the Ultimate Night Downtown