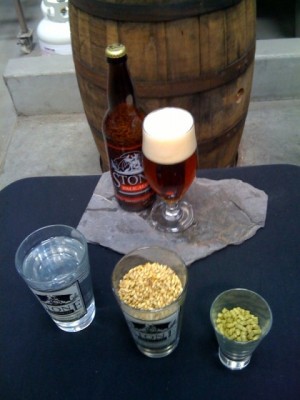 So, you've heard about how San Diego has one of most exciting craft brew scenes in the world and you want to come explore for yourself.   
Maybe you're a hard-core hop head who wants the insider scoop on cult favorites.  Maybe you're a newbie looking to broaden your beer horizons.  Maybe you just want to relax and enjoy without worrying about driving. 
If any of the above apply, I'd highly recomend a guided, chauffeured beer tour with Brewery Tours of San Diego  or BrewHop.
Recently, I spent an afternoon with the later touring a few breweries around town.  BrewHop is great because they do custom tours – just you and your group – with tons of personal attention and lots of craft beer insight from their expert guides.
I got to chat with the brewers, sip some blow-your mind beers and hip to barrel-aging, the technique San Diego brewers are using in the country's most sought-after small-batch brews. 
Check out photos and all the details after the jump…
Our first stop was Green Flash Brewing – named for the optical phenomena seen at sunset – where brewmaster Chuck Silva poured us his hoppiest Imperial IPA (among others) and explained how he's aging some brews for up to 8 months in bourbon barrels to impart rich, complex flavors.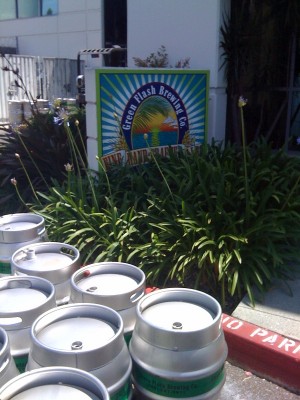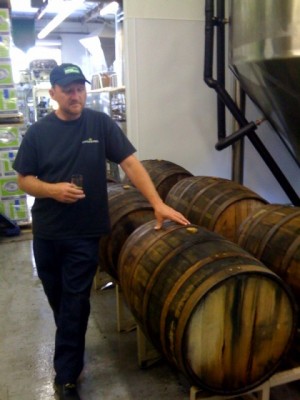 Next, it was off to Stone Brewing for a tour with beer expert Ken Wright who explained the brewing process – showing off a beaker of wort (beer before its fermented – trust me, it made it all seem very educational) and Stone's own collection of fine-looking barrels.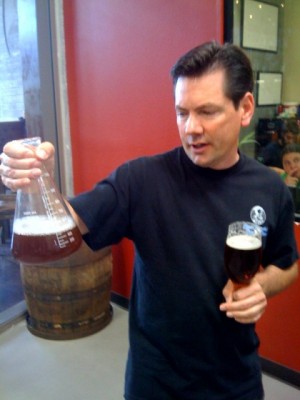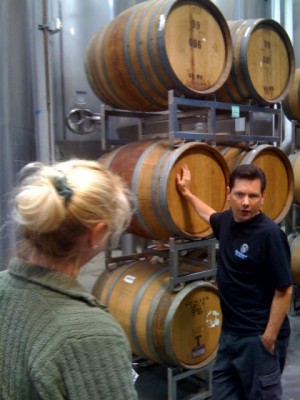 Finally, we  stopped at Port Brewing/Lost Abbeywhere brewer Tomme Arthur sat down with us to talk beer.  He gave us a peek into his barrel room (he's the king of the technique) and shared the limited release Cuvee de Tomme 2009 which has just been released the weekend before.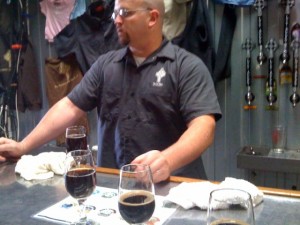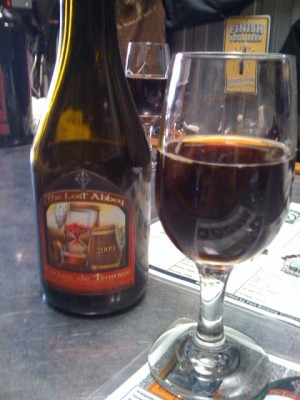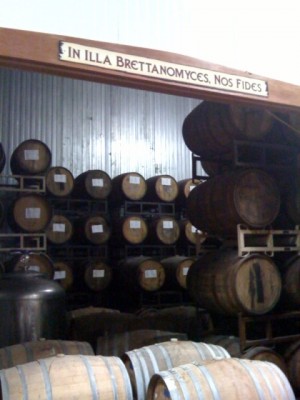 The best part?  No one had to worry about skipping out on tasting any of the amazing beers we were offered because BrewHop was in the driver's seat.