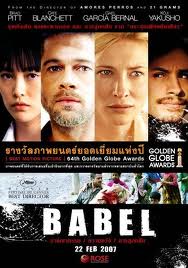 After watching the Oscar awards last night, it got me thinking…what Oscar nominated films were shot in San Diego? Here are 5-to-Try films shot in San Diego. Do you know what part of town they were filmed in?
1. Babel (2006) Starring Brad Pitt and Cate Blanchett and nominated for seven Academy Awards, Babel tells the story involving four different families after tragedy strikes a married couple on vacation in the Moroccan desert. Scenes were shot in both San Diego and neighboring Mexico.
2. Almost Famous (2000) A high-school boy is given the chance to write a story for Rolling Stone Magazine about an up-and-coming rock band as he accompanies it on their concert tour. The film was nominated for four Academy Awards and won for Best Screenplay. Insider info: the producers found the 1970's look and feel they needed in the community of Ocean Beach. Many of the extras were locals who wore their own clothes and drove their actual vehicles. The radio station in the film was actually an Allstate Insurance office. The two characters played by Patrick Fugit and Phillip Seymour Hoffman are seen walking up Cortez Hill and the scene cuts to the characters eating in the Sun Cafe, located in downtown San Diego.
3. Traffic (2000)

Nominated for five Academy Awards (and won four including Best Director) shows the underside of the drugworld after a conservative judge is appointed by the President to spearhead America's escalating war against drugs, only to discover that his teenage daughter is an addict. Insider's Tip: Scenes for the movie were shot in Balboa Park, La Jolla and Rancho Bernardo Inn among others.
4. Into the Wild (2007) Nominated for two Academy Awards, the film starring Emile Hirsch was shot mostly in Alaska, however the beautiful Anza-Borrego State Park in East County was used for a scene during his road trip to Alaska.
5. Anchorman: The Legend of Ron Burgundy (2003)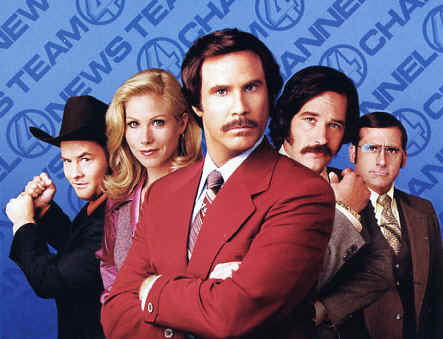 Okay, this film wasn't nominated for any awards, however, it's hard to talk about movies shot in San Diego without mentioning this one. Insider info: the film was originally set to film in Portland, but after seeing shots of San Diego, they realized it would be the perfect backdrop for the 1970's film. Feel free to leave favorite Ron Burgundy quote below…there are so many!