With summer here and days lasting longer it is possible to get in a full day at the beach, the zoo or some other San Diego activity and still have time for a round of golf. Twilight and super twilight rates make it even more attractive. Here are four suggestions for quality courses with outstanding afternoon rates: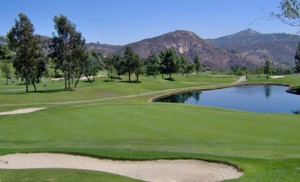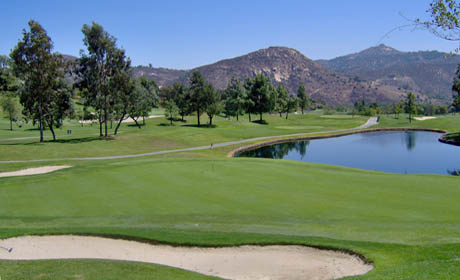 THE VINEYARD
The Vineyard at Escondido provides a nice variety of holes tucked amid beautiful mountain and valley surroundings. They have a quality driving range and putting greens to get warmed up, the course has a good variety of holes and the scenery — especially on the back nine — enhances the experience. The par-70, 6,531-yard layout challenges from the outset, with a tight chute off the first tee and water waiting on the next two holes.
Rates: Super twilight begins at 4 p.m. and is $20 weekdays/$25 weekends (including cart).
TWIN OAKS GOLF COURSE
Twin Oaks in San Marcos is a par-72, 6,535-yard course that features elevation changes and water elements — including two signature water features — that create challenges to grab the attention as much as the natural beauty that surrounds the course. The course provides some holes that give drives a wide berth, but also includes some target-oriented holes to make you dial it back a little. Undulating greens further the challenge.
Rates: Super twilight is $25 weekdays/$30 weekends (including cart).
DOUBLETREE GOLF RESORT
DoubleTree features a par-72, 6,428-yard course where golfers who enjoy hitting the driver for everything it's worth off the tee – but don't always know where their drive is going – will be glad the course wasn't wrapped around a housing tract. Errant drives frequently find themselves on another fairway rather than in someone's back yard. There are rolling hills that make for a few blind shots, especially approaching three or four of the greens. Bermuda grass is featured on both the fairways and greens, which are well maintained. There is water to hit over off the first tee on the Arnold Palmer-managed course, but sand is the most prevalent hazard to avoid.
Rates: There is a special after noon for $29 (Monday through Thursday) that includes two drinks. Super twilight starts at 3:30 and is $20 weekday/$25 weekends (including cart).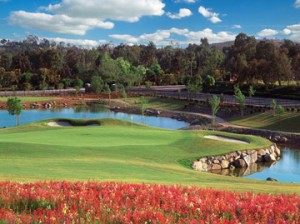 REIDY CREEK GOLF COURSE
Reidy Creek's tee boxes, fairways and greens are all well manicured and a variety of challenges make the par-54, 2,582-yard course seem like big-time golf on a small scale. The city-owned course in Escondido features every challenge imaginable on a layout that takes advantage of the natural terrain to ensure that each hole is different from the one before it. The 14th hole is the longest on the course, measuring a testy 194 yards over a dry riverbed to a tiered green. The 18th green has water to the right and nature area to the left in a challenge to the end.
Rates: $10 weekdays/$12 weekends (cart is $10 extra, but the course is very walkable).