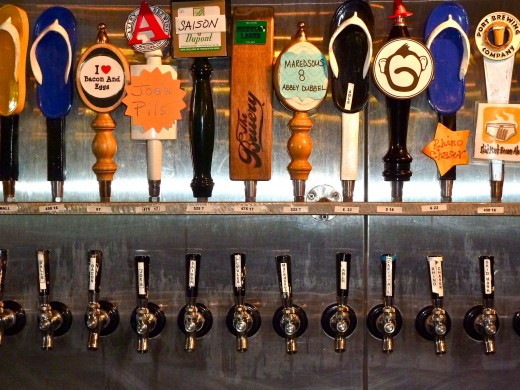 Any idea where you'll find the best small brewpub in the country?
It's right here in San Diego – in Ocean Beach (OB), to be more precise.  Pizza Port OB, which opened in May 2010, was tapped Small Brewpub of the Year at the 2011 Great American Beer Festival (PDF), the nation's largest and most prestigious showcase for brewers and their brews. Head brewer, Yiga Miyashiro, was named Small Brewpub Brewer of the Year.
The OB location is the fourth link in the Pizza Port chain launched in Solana Beach in 1987 by Gina and Vince Marsaglia, a sister/brother team who are not brewers but have the Midas touch for finding top beer-making talent. (At that 2011 national beer fest, Pizza Port Carlsbad won Large Brewpub of the Year – for the third consecutive year.)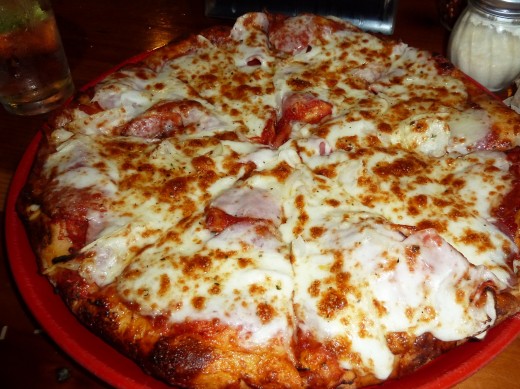 The chain began has a pizza-only restaurant – and chewy-crust designer pizzas are still a hot draw. Make sure to request the signature wholegrain beer crust. Salads are fresh, large and tasty.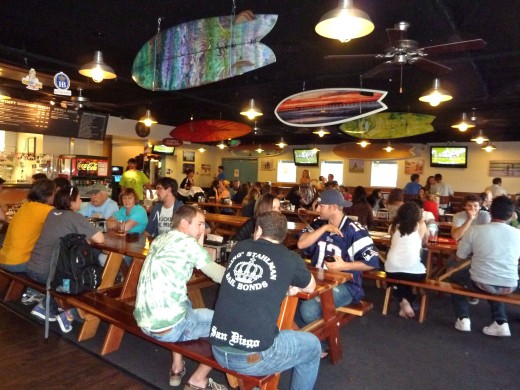 Customers order at the counter and sit on benches at long picnic-style tables in the large, often packed, dining area. Ambiance is informal, friendly and noisy – a surprisingly strong family vibe (baby strollers are often parked alongside tables). There's a small indoor bar and a sidewalk patio.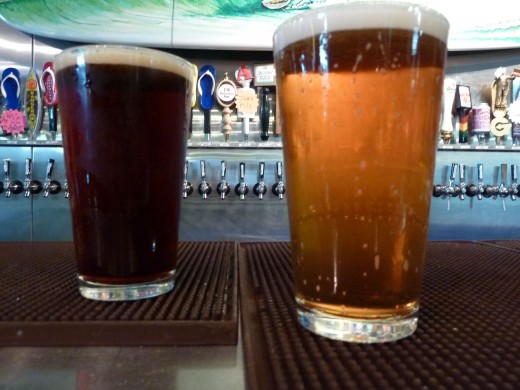 Choose from a wide selection of affordable high-quality beer on tap, including award-winning house-crafted brews as well as other locally crafted offerings covering a wide range of styles, flavors and punch. Can't decide? For $4-$8, sample a four-brew tasting.
Pizza Port Ocean Beach is at the corner of Bacon and Santa Monica in OB.  It's open from 11:00 am – 10:00 pm Sundays through Thursdays, till midnight Fridays and Saturdays.  Pints cost $3-$7; 10" pizzas run $7-$10.