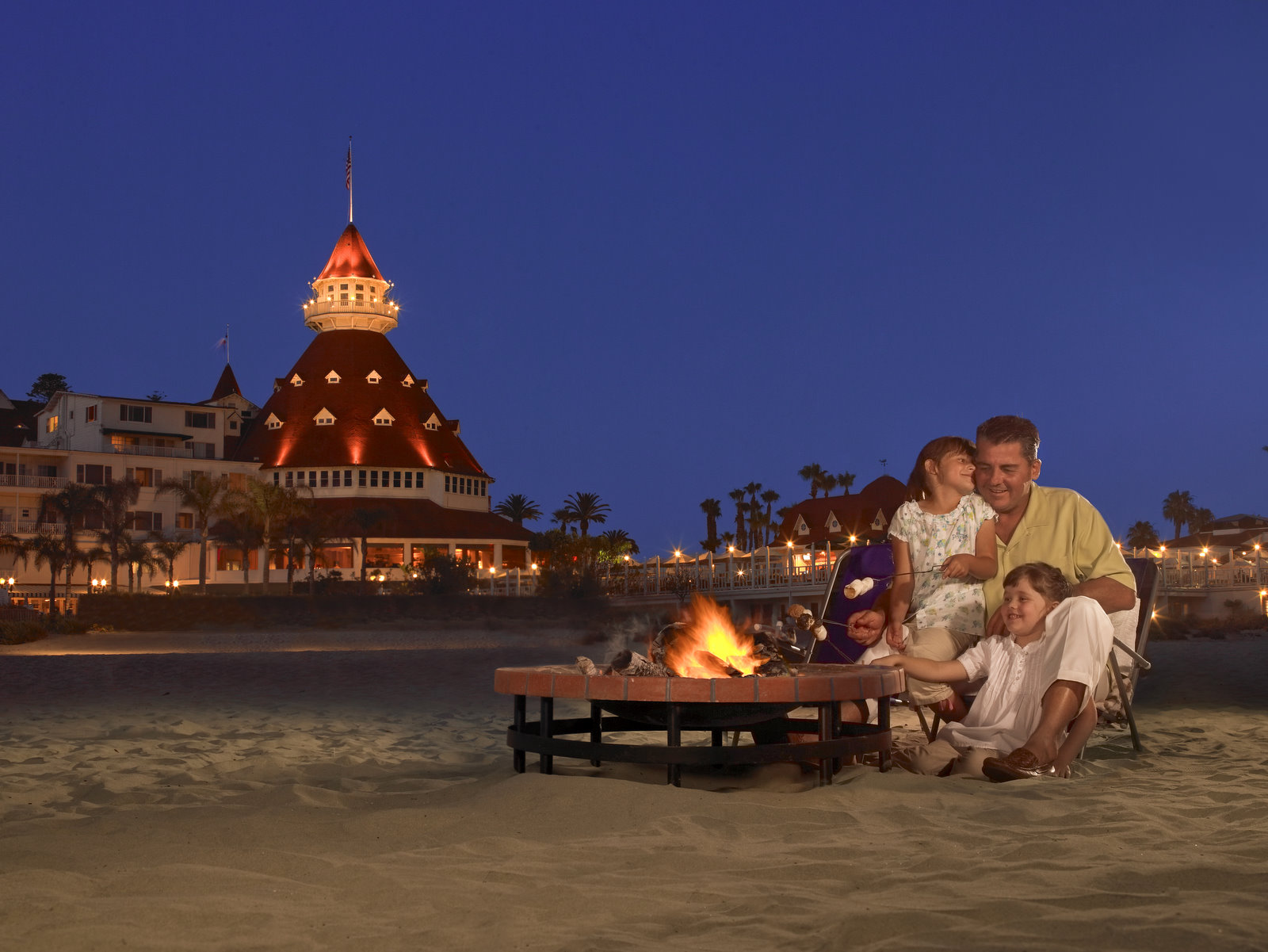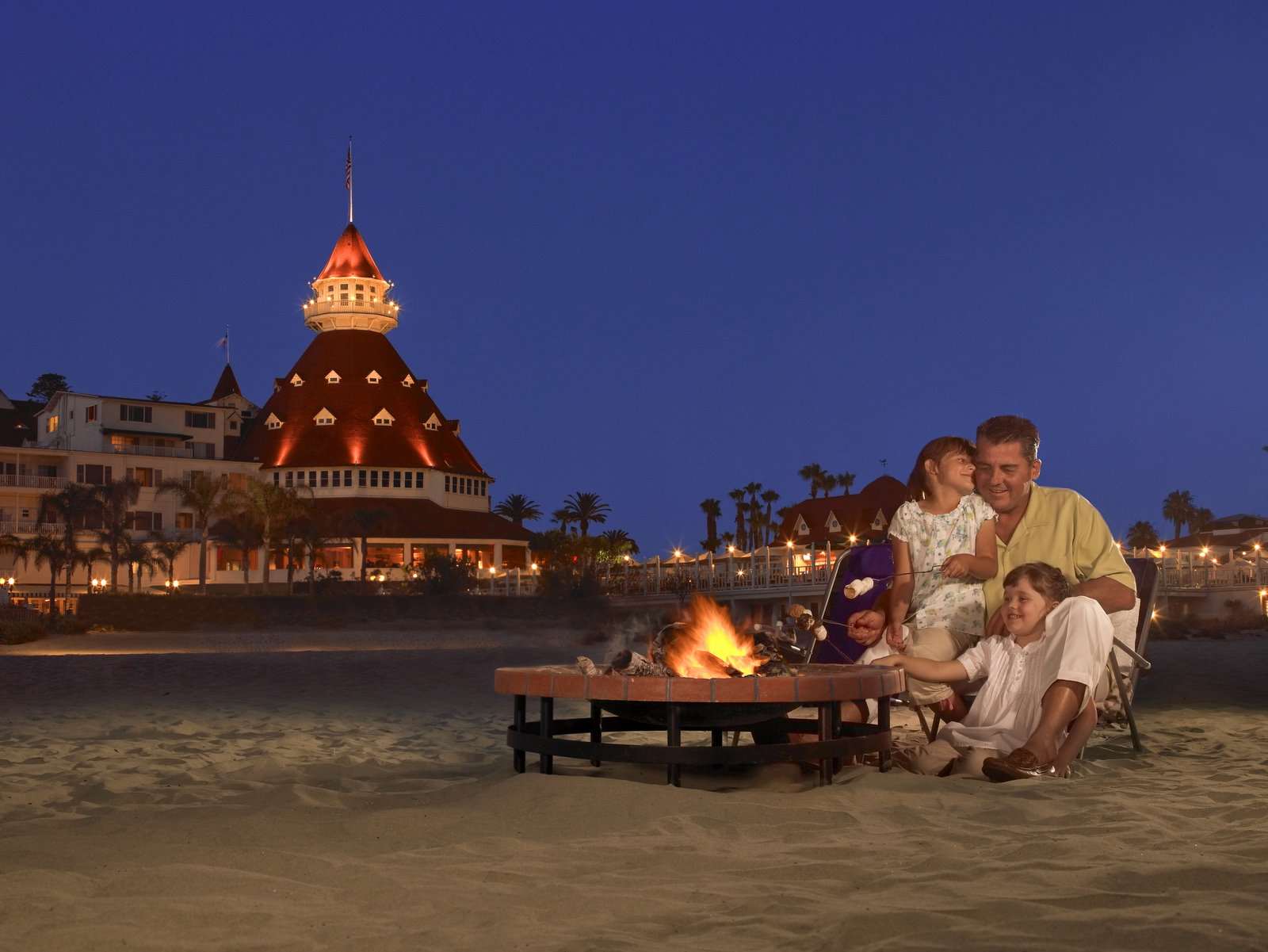 In San Diego, nights spent around a bonfire go hand in hand with the delicious mixture of chocolate, marshmallow and graham crackers. Along the 70 miles of San Diego coastline sit bonfire pits ready for a few pieces of wood to be lit and marshmallows pierced on wire coat hangers.
During the summer (or any other of our temperate seasons), Mission Bay and Fiesta Island are great places stake out a bonfire pit during the day, enjoy the water, then continue the fun well into the evening with a bonfire, s'mores and a perfect view of the SeaWorld's Summer Nights Fireworks display.
Want the s'mores experience without having to stake out a bonfire pit for the entire day? Here are a few great places throughout San Diego that will make sure your s'mores are hassle free (not burning the marshmallows is up to you!):
S'mores on the Beach and Romantic S'mores at the Hotel Del Coronado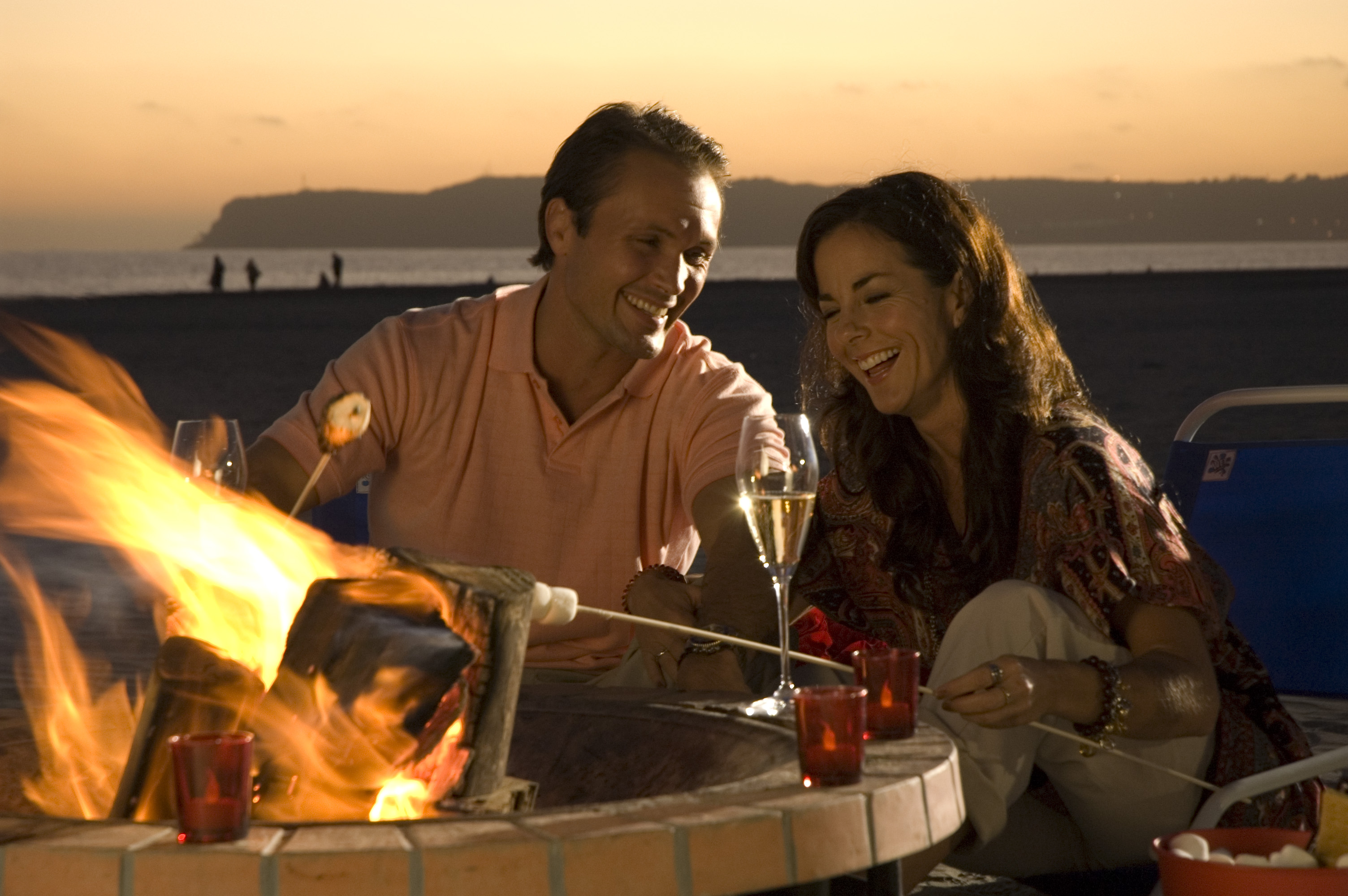 The Hotel del Coronado offers s'mores in a picturesque setting on the #1 Beach in America for both couples and families. Romantics can enjoy a package for two with s'mores and a bottle of champagne. Couples can make it even more romantic with a seating area surrounded by tea lights in a heart shape, a keepsake blanket and a couples massage. Families and groups can also dig their toes into the sand and enjoy freshly made s'mores while the Del takes care of everything else.
> For pricing and reservations, please email vacationplanner@hoteldel.com
Gimme S'more Paradise Package at Paradise Point Resort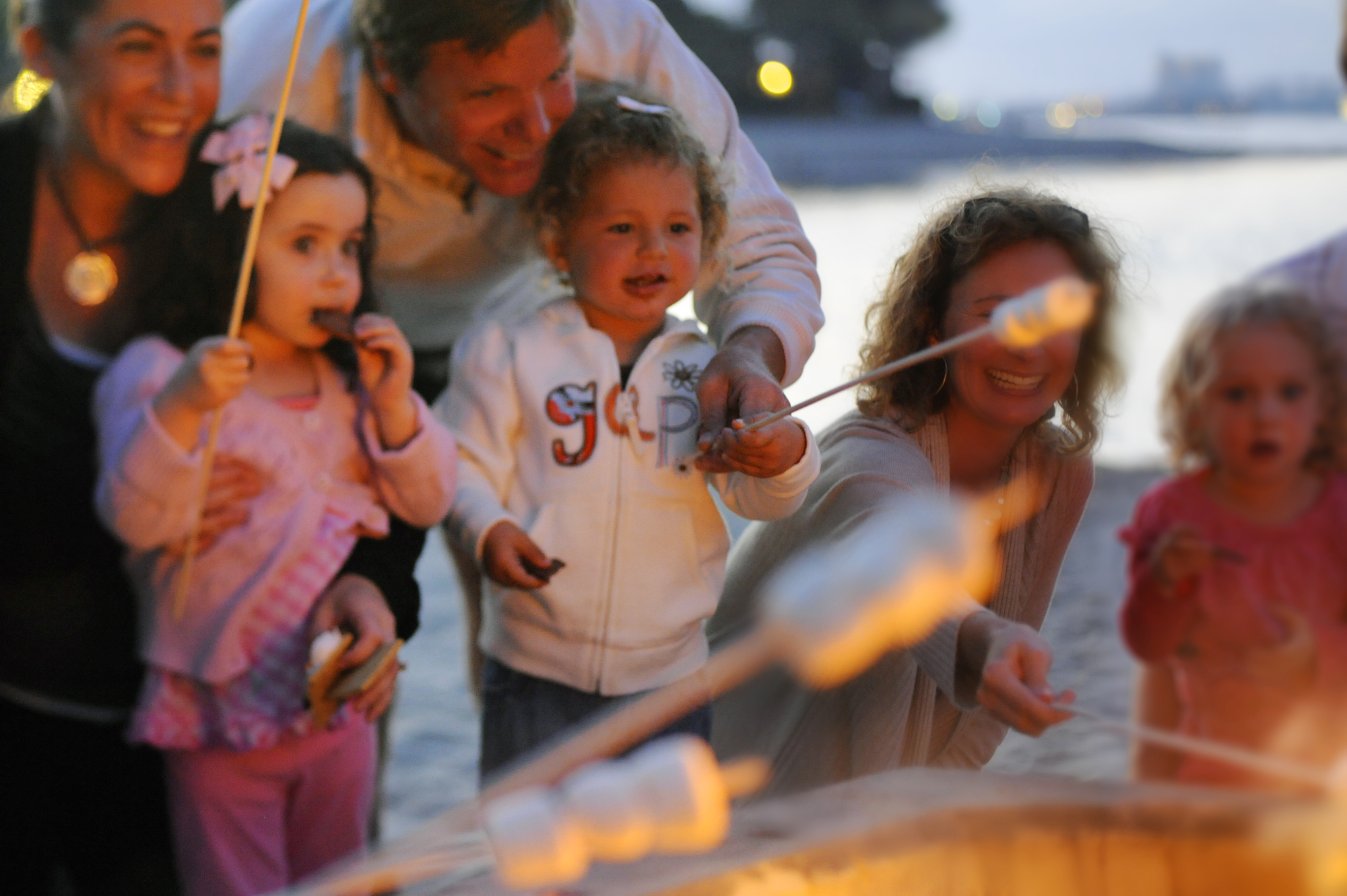 Enjoy the sound of the crackling fire and smell of browning marshmallows while you and your loved ones enjoy the sands and calm waters of Mission Bay at Paradise Point Resort & Spa. The package includes resort accommodations, breakfast at the Barefoot Bar & Grill and a bonfire kit including ingredients for s'mores.
> Find Out More about Gimme S'more Paradise at Paradise Point Resort
S'more & Snore at the Rancho Bernardo Inn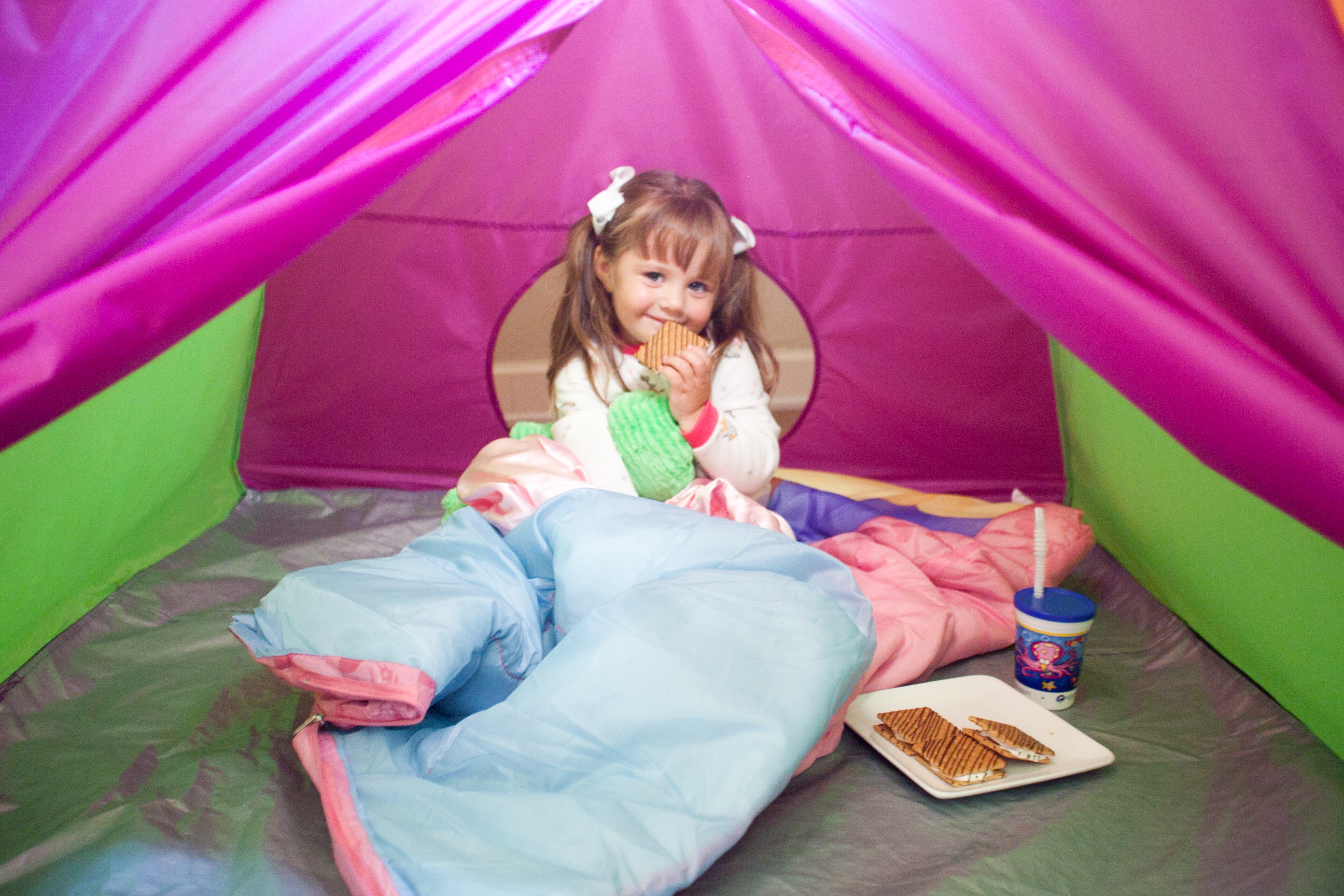 A complimentary room service offering that includes a warm, freshly made S'more from the Rancho Bernardo Inn's Pastry Chef, kid's drink and in-room pop-up tent for kids to play or sleep in for the night. Kids can re-order their "room service" every night with no extra hassle for the parents- staff even clears out tent from the room each morning!
> Find Out More about S'more & Snore at the Rancho Bernardo Inn
Kids Klub at the Hilton San Diego Resort & Spa
The Hilton San Diego Resort & Spa has your kids covered with their Kids Klub, offering dive-in movies, Kids Night Out, and a s'more bonfire sing-along all summer long, as well as during spring.
> Find Out More about Kids Klub at the Hilton San Diego Resort & Spa
Tell us in the comments below, where is your favorite place to enjoy a s'more while in San Diego…