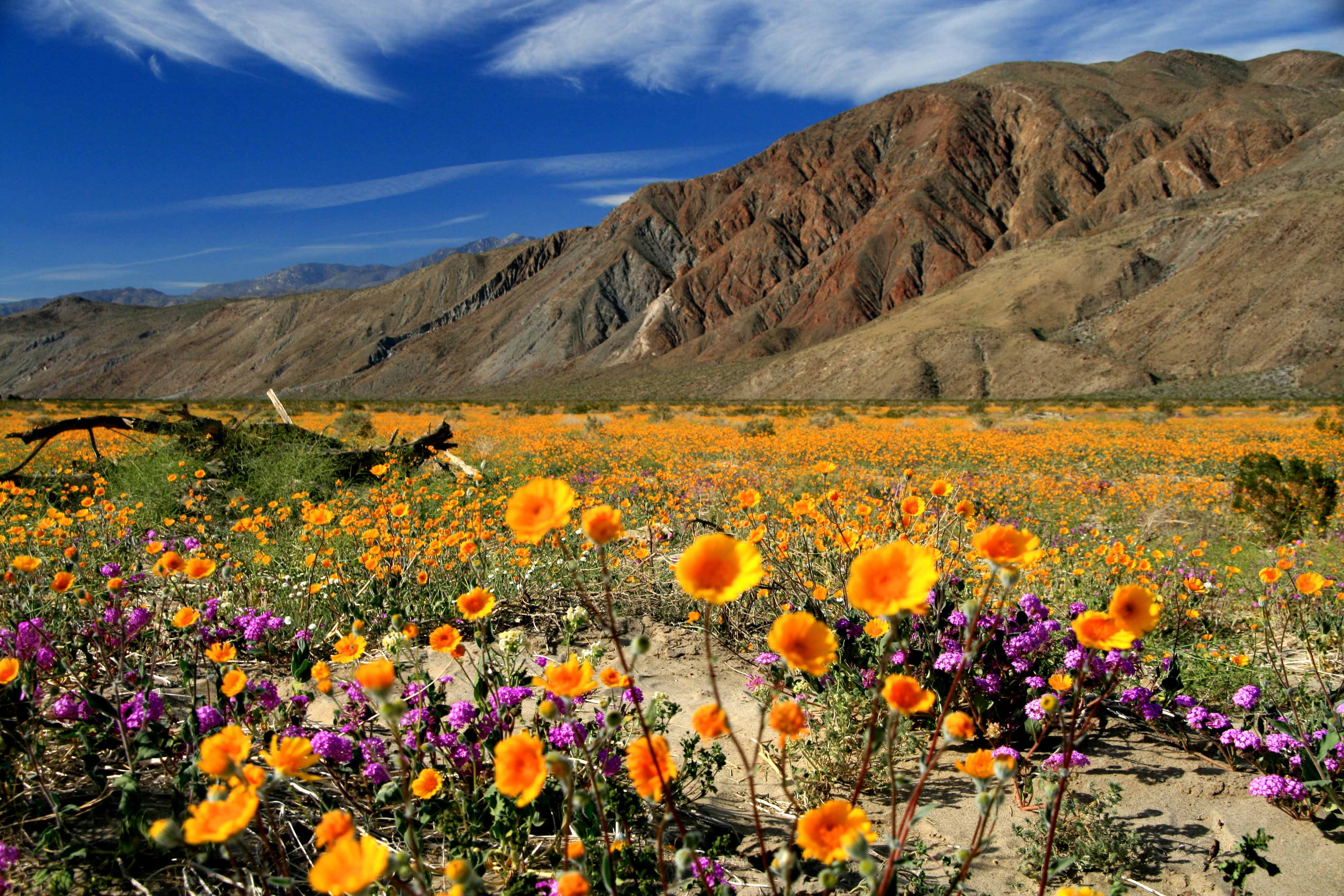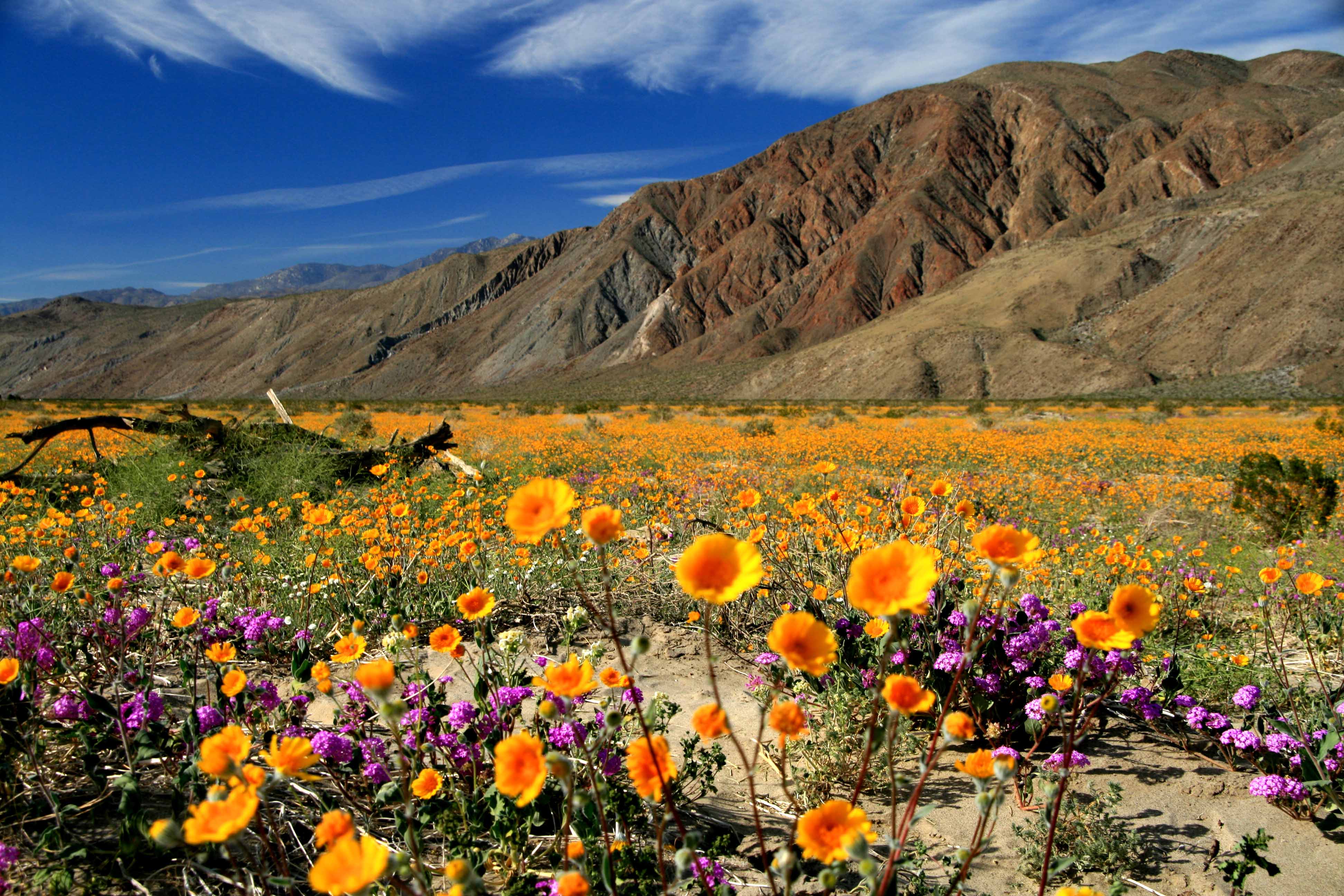 April showers bring May flowers, the ol' saying goes…
But in San Diego, it's the winter rains that bring vibrant, colorful springtime floral displays throughout our East County region. From charming mountain daffodils and wildflowers in Julian to a surprisingly verdant transformation of the Anza-Borrego Desert, visitors are in for a fab floral, photo-worthy treat! (say that five times fast 😉 )
Desert Wildflowers
Each year between March and April, the dry rugged landscape of Anza-Borrego Desert State Park is magically transformed into a spectacular display of color when the desert spring wildflowers bloom. The pristine terrain of California's largest state park – encompassing over 600,000 acres – displays a kaleidoscope of wildflowers, from tiny bursts of color no larger than the head of a pin to towering ocotillos (my favorite!) with fiery spines of scarlet blossoms. Butterflies are also drawn to this spectacular floral pageant.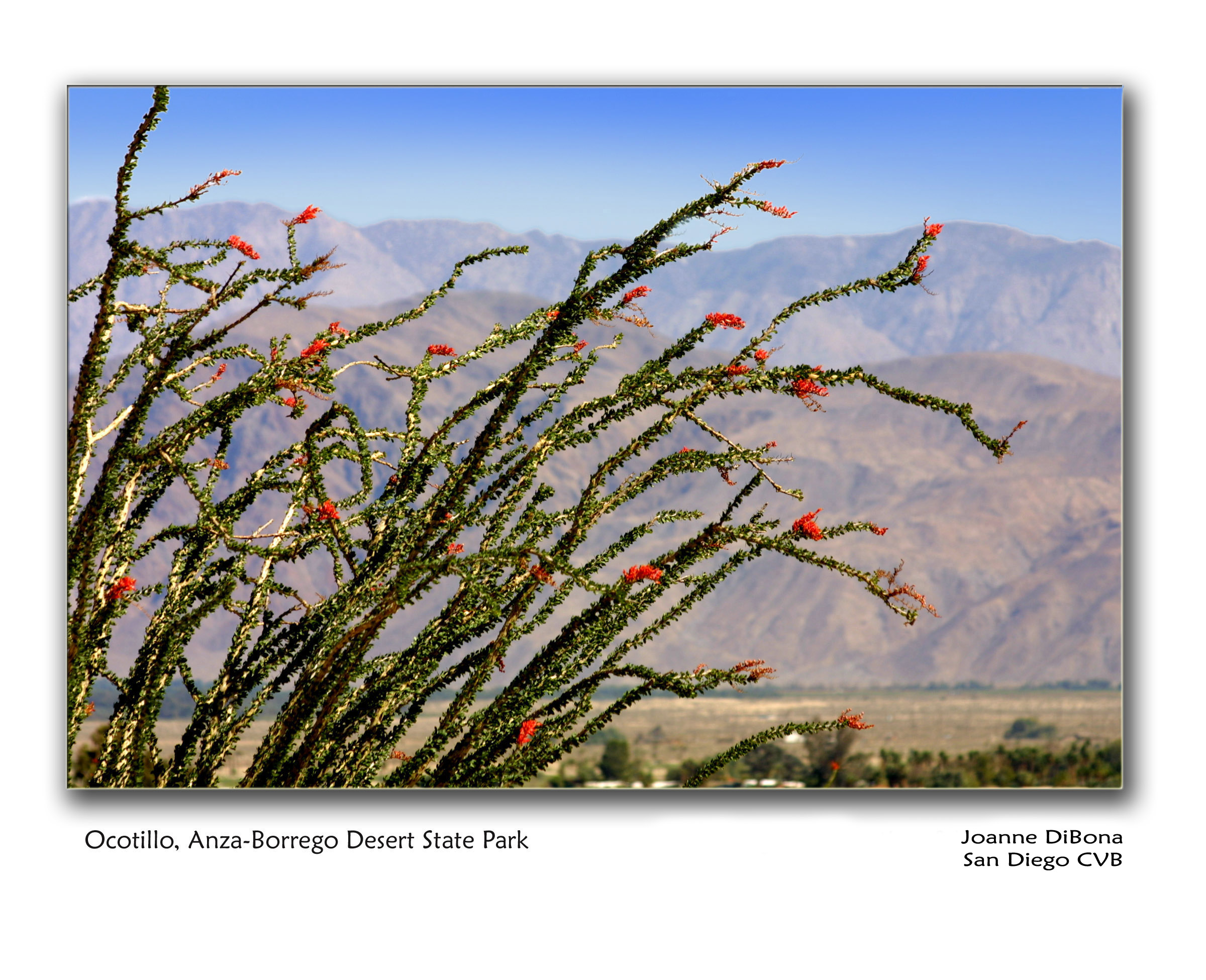 Here is a great wildflower guide showing the dozens of diverse desert blooms you may encounter.
When exactly the wildflowers bloom is up to Mother Nature (she can be a fickle), but we usually see the first blossoms arrive sometime in March, lasting two to six weeks. They also vary in intensity year to year.
If you decide to trek out to Borrego Springs (located about 2 hours east of downtown San Diego) to check out this floral spectacle, be sure to call the State Park's 24-hour "Wildflower Hotline" at 760.767.4684 or visit their website for the latest greatest updates, including what types of flowers are being spotted and where.
Julian Wildflowers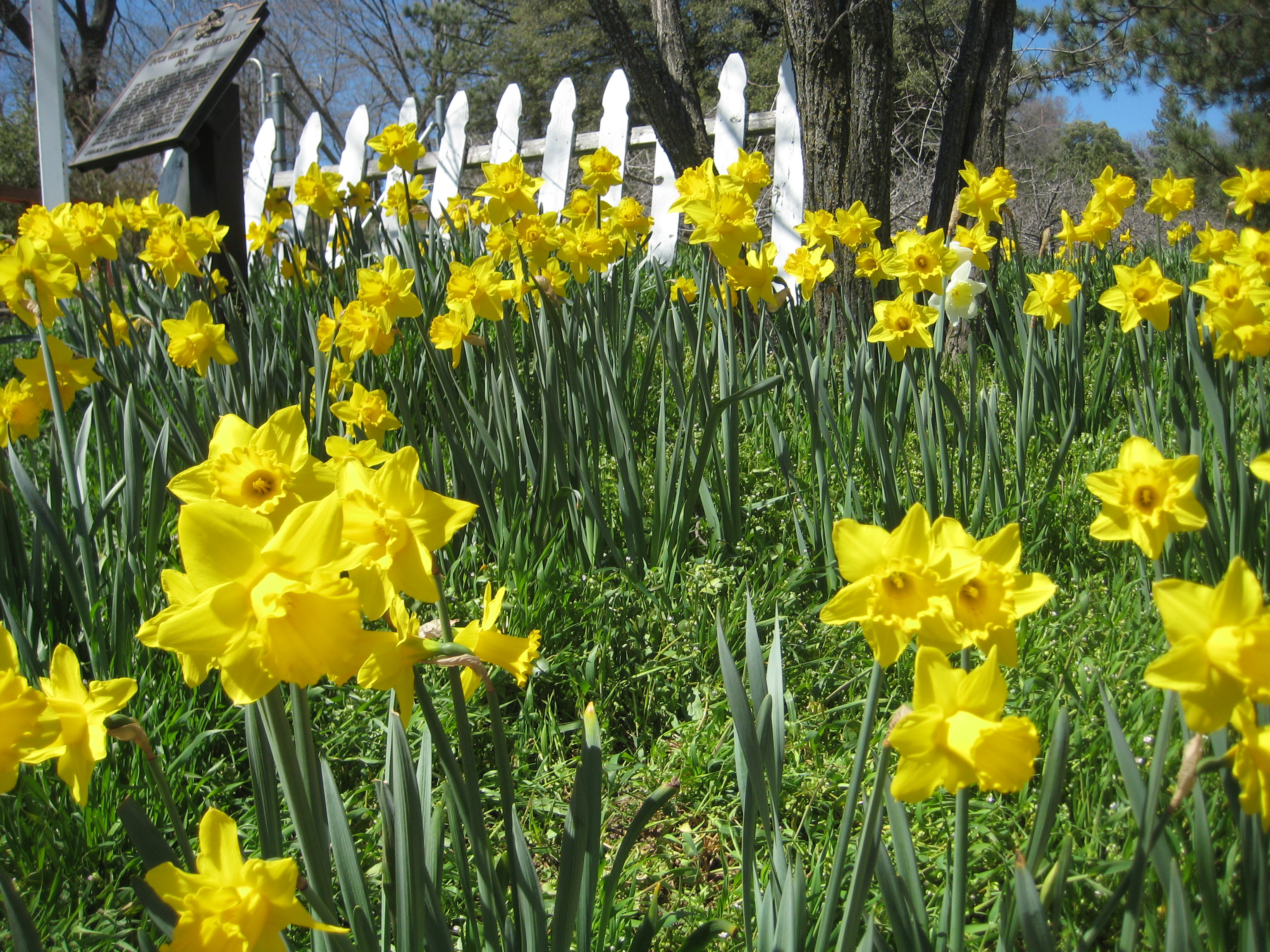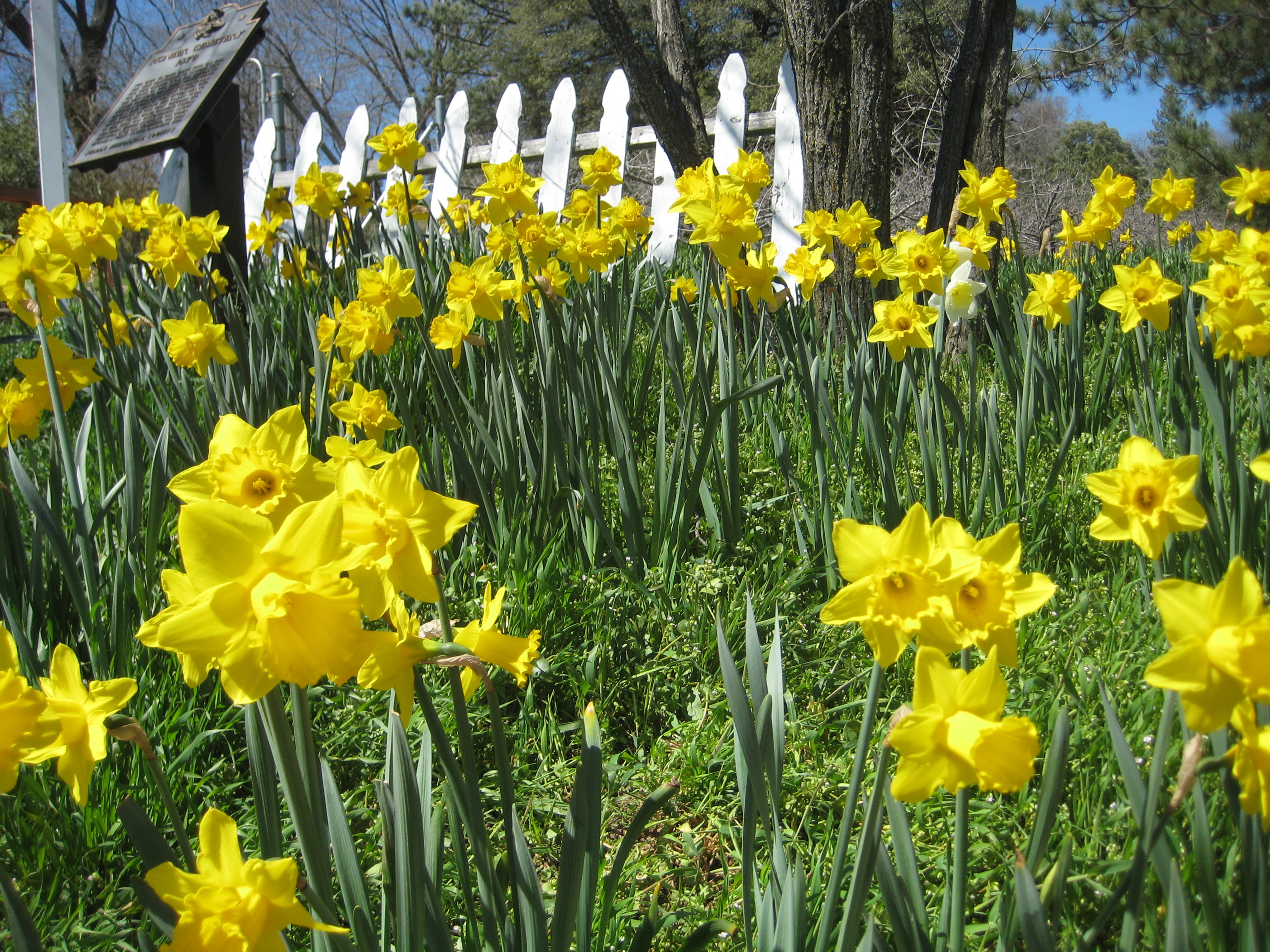 Our East County mountains, which enjoyed a few nice snowfalls this winter, are also popular in the spring for wildflower viewing. The Julian Daffodil Show makes a colorful entrance in the charming historic mountain town of Julian, well-known for its gold mines and apple pies! Locals and visitors alike can spot daffodils – one of nature's most cheerful blossoms – growing along Julian's streets and in the surrounding hillsides, as well as on display from 12 noon to 4:00 PM at the Julian Town Hall and Blue Heron Garden Shop.
The Julian Women's Club Wildflower Show is also worth mentioning. Wildflowers picked from the countryside are beautifully displayed at Town Hall from 10:00 AM to 4:00 PM each day. Be sure to bring your camera!
Spring has sprung… We'll see you in San Diego! 🙂