One of the best parts about being in San Diego is enjoying all its beauty. With great weather and scenic views, hiking with your family is yet another way to appreciate America's finest city. When it comes to adventures on foot with the kids, check out some of the top happening hiking spots compiled from suggestions of local moms.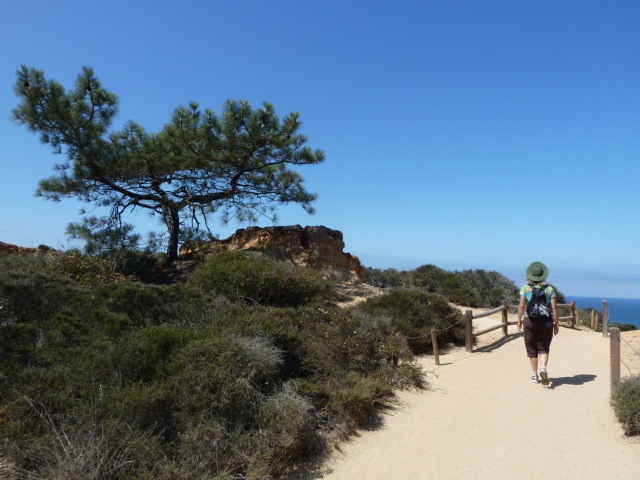 It would nearly be a crime not mention this spot first! In fact, when gathering as much hiking intel as I could from other parents, this was the one place always mentioned. Sandwiched between Del Mar and La Jolla, the wild flowers can be enjoyed with one of the world's most breathtaking ocean views. With three of the popular hike options being short ones, choose to walk to the water or get up close to the famous Torrey Pines! If you want to get your kids excited about hikes, start at this 1,750 acre seaside reserve. (12600 N Torrey Pines Rd, La Jolla, California 92037.)
This 915 acre reserve is nestled neatly in North County with sprawling ocean views. Known for its bird watching, there's also lots of unique plants to check out, too. In fact, you may even spot a fish or two in the lagoon on one of the eight trails to choose from! (2710 Manchester Avenue in Cardiff-by-the-Sea.)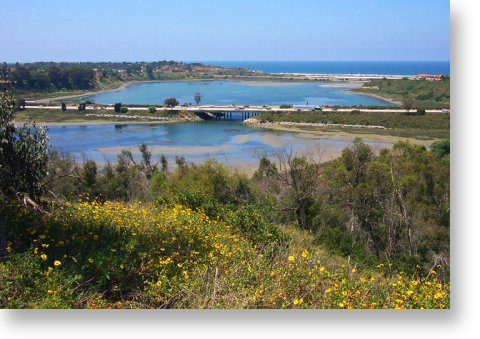 Beginners should start here. And by that, I especially mean those with the age 3 and under set that just want to get a nice walk in with a view of the water. Enjoy ocean and lagoon scenery with an easy walk for all ages. (7380 Gabbiano Ln, Carlsbad, CA 92011)

Got older kids? Get ready to hike to the highest point in San Diego! Savor the 360 degree views of San Diego and a healthy 3 mile round trip workout, too. With the shorter distance, kids may not notice that the hike is a bit more of a challenge. And bragging rights of reaching the "top of San Diego" (and the view!) will make it all worth while. (At the corner of Golfcrest Drive and Navajo Road.)
For fun with finding shells along the dam, this hike is another great place to enjoy with children while collecting wild flowers along the way. With easy trails, the historical landmark is also great for bird watching. (1 Father Junipero Serra Trail, San Diego, CA 92119)
Known for its cool rock formations that look like potato chips hanging in the sky, this hiking trail is thought of as moderate in terms of difficulty but worth the effort for the photos sitting on the edge of the rocks. With great views, round trip will be just about 8 miles so make sure the kids are up for a true adventure if you go for the whole route. (Mt Woodson Trail, Poway, CA.)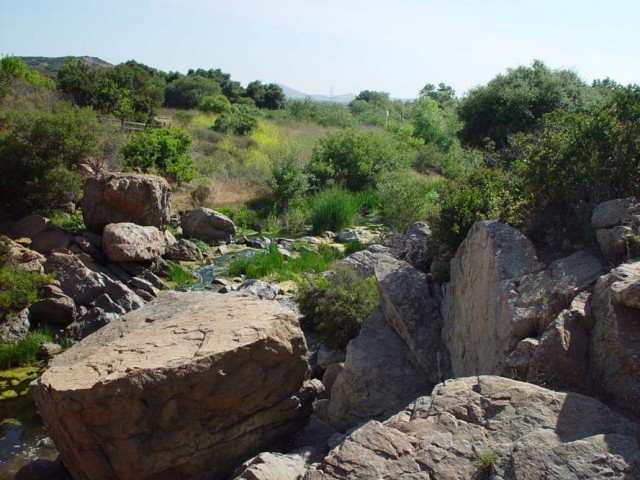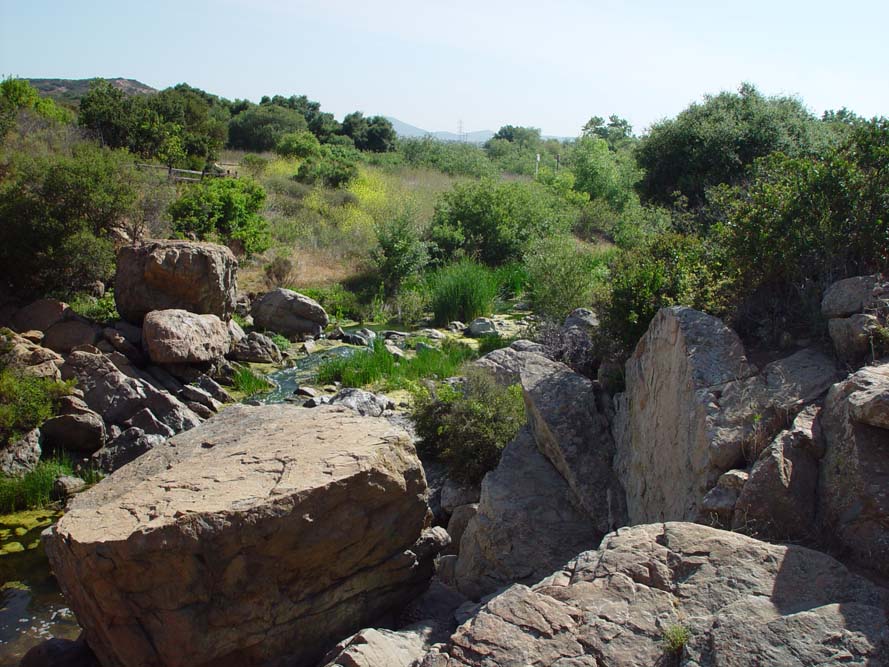 Kid friendly walking (read: easy trails) can lead to the excitement of a waterfall! One of the best options leaves from the Canyonside Rec center with a path that will guide you along the creek to the main waterfall event.  For a very different hike, be sure to check out the West Entrance as well. Either way, bring your swimsuits on a hot day and enjoy a little dip in the water to cool off! (12122 Canyonside Park Drive, San Diego, CA 92129.)
For the over 5 years old crowd, get ready for some steep hills that will guide you to awesome views overlooking North County all the way to the ocean on a clear day! Reaching the top of the summit of Black Mountain, catch the views to downtown San Diego, too! (12115 Black Mountain Rd, San Diego, CA 92129)
Remember, with so much beauty to explore in this city, be sure to get the kids outside and enjoying all the atmosphere that one of these family hikes in San Diego has to offer.