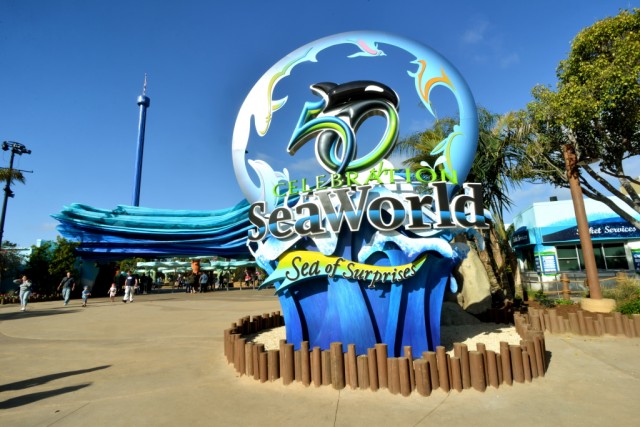 Happy 50th birthday, SeaWorld San Diego!
For five decades, SeaWorld has surprised and amazed guests with unique entertainment, thrilling rides and up-close encounters with marine animals. The original SeaWorld® park opened its gates for the first time in March 1964 on Mission Bay in San Diego, and starting this March 21, <a title="SeaWorld"s 50th Celebration" href="http://www.SeaWorld.com/Celebration" target="_blank">SeaWorld's 50th Celebration will feature a Sea of Surprises™, an 18-month celebration that highlights some of the most memorable SeaWorld experiences. 
During SeaWorld's 50th Celebration, visitors will be invited to take part in the celebration through new interactive experiences, shows and pathway performances and even more up-close animal encounters throughout the park. Plus, the SeaWorld "Surprise Squad" treating guests with prizes every day.
The biggest birthday present for visitors to the park is the debut of the new <a title="Explorer"s Reef" href="http://seaworldparks.com/en/seaworld-sandiego/attractions/exhibits/explorers-reef/" target="_blank">Explorer's Reef™, which immediately immerses park guests into an undersea oasis. Visitors will actually enter nbso online casino reviews the park beneath an immense wave sculpture that is nearly 30 feet tall and 100 feet long. From the moment they enter the park, guests can connect with the sea through multiple pools featuring shark pups, rays, skates and cleaner fish. The expansive renovation also makes entering SeaWorld faster and more efficient.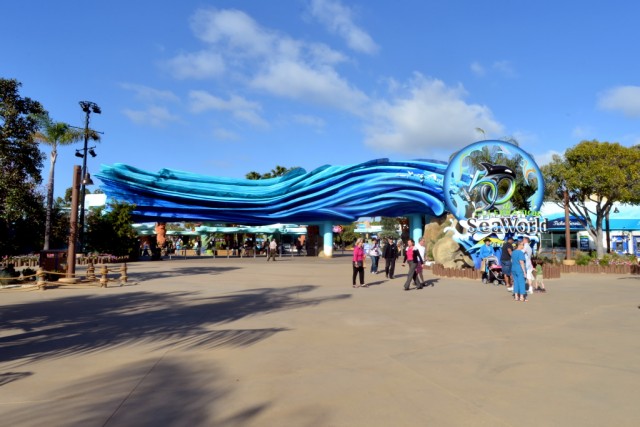 The gift that SeaWorld has given the public through education and research includes programs to rescue and rehabilitate injured marine animals, with the goal of returning them to the wild. For their anniversary, the park also commissioned environmental art group Washed Ashore for a collection of larger-than-life sea-themed sculptures.  The materials used to create these pieces come from the billions of pounds of garbage—mostly plastics—that wind up in our oceans. These amazing works of art point to the urgent need to protect marine animals from such dangers and preserve their ocean habitats.
SeaWorld's 50th Celebration also includes new ways for fans to connect to the parks and each other though digital devices. The parks will be launching a variety of enhancements, from interactive apps to new games and video content.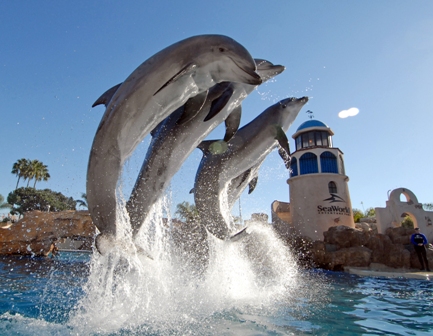 SeaWorld San Diego"s 50th anniversary activities run through September 2015, so don"t miss your chance to take part in this historic occasion. For more information about SeaWorld's 50th Celebration and the Sea of Surprises, visit SeaWorld.com/Celebration.