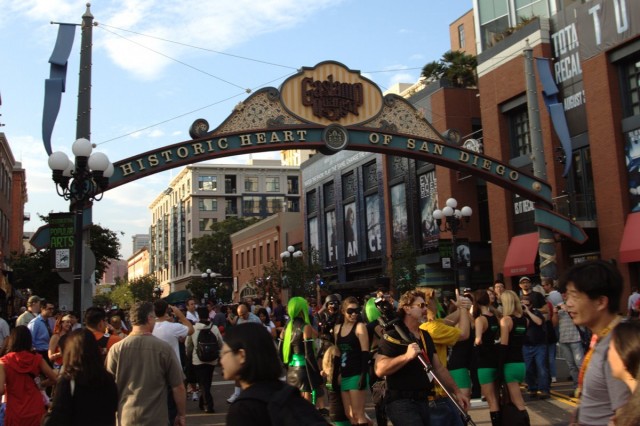 San Diego International Comic-Con returns to the San Diego Convention Center on July 24-27, 2014, for its 45th year (though not all of those years have been at the Convention Center)! As Comic-Con has grown in popularity and size, the largest comics and pop culture event in the nation has spilled out into the Gaslamp Quarter and beyond. The best part about this expansion outward is that almost all of these events do not require the coveted Comic-Con badge!
Here is just a sampling of the fun happening outside the con:
Outside the Convention Center
Liquid Courage
Out of This World Music and Live Entertainment
Getting to the Comic-Con Extravaganza
With two stops located outside of the San Diego Convention Center and expanded service during the week of the convention, the light-rail San Diego trolley is the best way to access Comic-Con International. The rail line gets in the Comic-Con spirit with stop signage translated into Klingon and Dothraki for the run of the event.