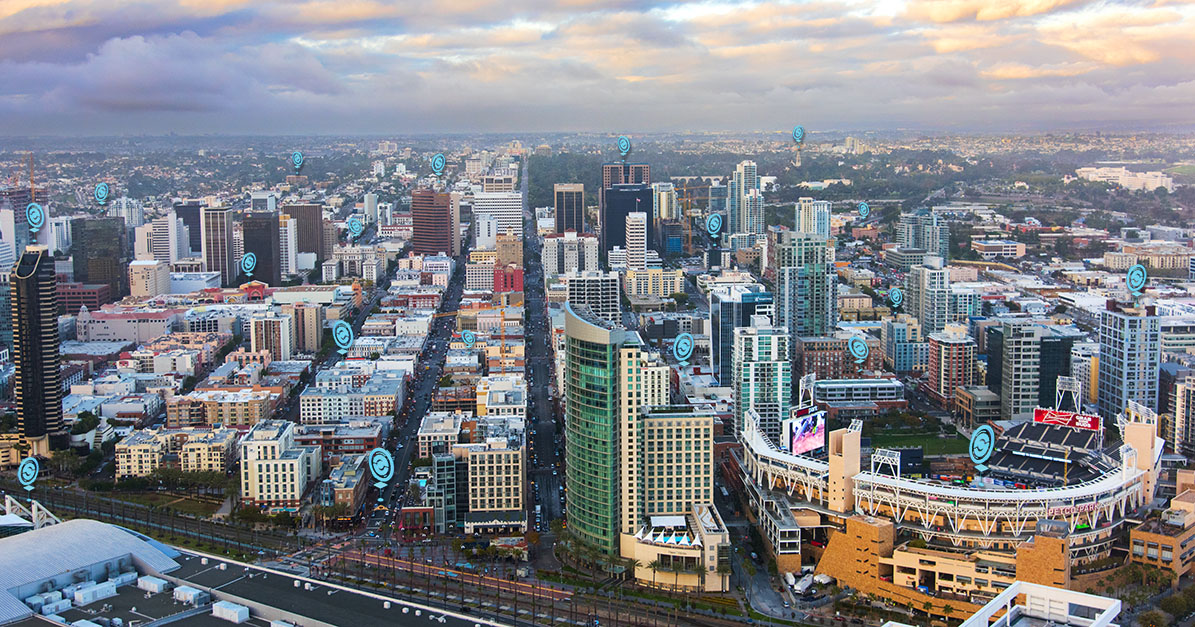 There's never been a better time to catch them all in San Diego. Long days and warm weather invite champions to hunt for the rare Articuno, Zapdos or Moltres in Pokémon Go!
Downtown
Hand's down one of the best places play Pokémon Go! Almost every corner is a Pokestop or Gym. Be on the look out for lures at local restaurant and breweries like Mission Brewery that will offer discounts when you catch one inside.
Downtown Gym Highlights
Home Plate at Petco Park
Horton Plaza Obelisk
San Diego City College Trolley Station
San Diego Central Library
Tweet Street Fire Hydrants
Monkey Paw Pub & Brewery (Can you catch them all after a pint or two?😀)
> Explore San Diego's Vibrant Downtown
Balboa Park
With 17 museums, several performing arts venues, more than 15 gardens and numerous recreational attractions including the San Diego Zoo, it is no surprise that Balboa Park is swarming with Pokestops and gyms.
Regular Lure Party
A lure party is regularly held at the Inez Grant Parker Memorial Rose Garden on the east side of Park Blvd. Just cross over the bridge past the Bea Evenson Fountain and start throwing Pokéballs.
Balboa Park Gym Highlights
San Diego Museum of Man / Old Globe Theatre
Lily Pond / Botanical Building
San Diego Model Railroad Museum
El Cid Campeador Statue
Marston Point
> Spend a Day at the cultural core of San Diego, Balboa Park
Embarcadero
Hatch a few eggs as you journey along San Diego's downtown Embarcadero to the San Diego cruise terminal, the Navy Pier, Seaport Village and the Headquarters. Unique Pokestops can be found aboard the ships at the USS Midway Museum and the Maritime Museum of San Diego, where sought-after creatures have been spotted.
Embarcadero Gym Highlights
San Diego Convention Center
Embarcadero Marina Park South Gazzebo
Unconditional Surrender Statue
Maritime Museum of San Diego
> Take a Walk along San Diego's Waterfront Embarcadero
Point Loma Peninsula
The optimum training location can be found at a former Naval Training Center now known as Liberty Station. The likes of Aerodactyl and Rhyhorn have been seen all around this hub for arts, shopping and dining. Pokestops and gyms are also located on Shelter Island and Cabrillo National Monument
Point Loma Gym Highlights
NTC Park
Shelter Island Pier
Friendship Bell (Shelter Island)
Cabrillo Statue
> Discover the Point Loma Peninsula
Old Town San Diego
Egg hatching can be achieved with ease while walking among the 17 museums and historical sites, quaint shops, and colorful art galleries that populate Old Town San Diego, the birthplace of California. The aroma of freshly made tortillas and the sounds of mariachi are the perfect lure for gamers eager to try San Diego's authentic Mexican fare.
Old Town Gym Highlights
Washington Square
Miner's Gems
Mormom Battalion Historic Site
> Step Back in Time at Old Town San Diego State Historic Park
LEGOLAND California
Pokémon masters can earn ninja status at LEGOLAND® California. While tracking more than 40 Pokestops, guests can learn to control fireballs, lightning, shockwaves and ice at the new LEGO® Ninjago® World featuring a Ninjago interactive ride, the first in the world to utilize cutting-edge Maestro™ technology that enables effects such as heat, smoke and wind incorporated throughout the adventure.
> Learn More about LEGOLAND California
Uptown and Mid-City
The eclectic neighborhoods that make up Uptown and Mid-City are a hot-spot for Pokestops. Hunters will want to travel along 30th Street, University Avenue, El Cajon Boulevard and Adams Avenue. Trainers can recharge while sipping on craft beer or relax with a pour-over coffee at the numerous breweries and coffee shops in the area. Many shops and restaurants are continually dropping Lure Models while offering Happy Hour and specials for Pokémon Go players.
Uptown and Mid-City Gym Highlights
Ward Canyon Park
Fire Exit Street Art
Live Wire Bar
Hillcrest Pride Flag
Pioneer Park
> Explore San Diego's Uptown and Mid-City Neighborhoods
This post just scratches the surface of Pokémon Go stops and gyms throughout San Diego County. Check out the map below for the most up-to-date sightings.
San Diego Pokémon Go Map