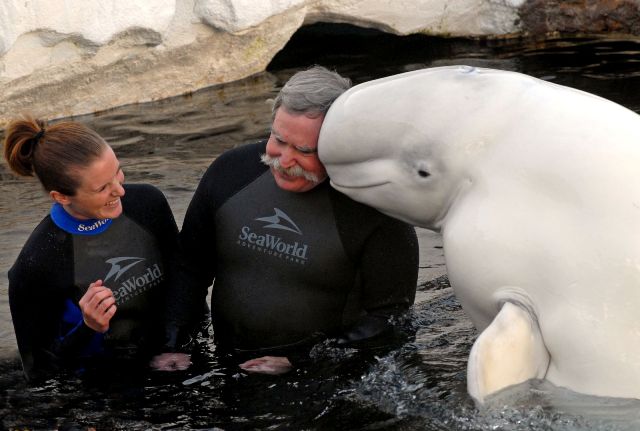 Father's Day is coming up.  Are you looking for an unforgettable gift idea?
If you're heading to San Diego, consider SeaWorld's Wild Arctic Interaction.
This amazing experience begins with a behind-the-scenes tour to meet SeaWorld's enormous Pacific walruses, playful harbor seals and polar bears.  Then, Dad will wiggle into a wet suit and step into 55-degree, Arctic-like water to hang with the beluga whales. 
During the interaction, he'll get to touch, feed and give the whale training hand signals that cue behaviors like showing off the birdlike vocalizations — that have earned the species the nickname "sea canary."  Maybe, he'll even get a kiss! 
The program costs $170 plus park admission and includes wet suits, booties, lockers, changing facilities and showers.  Advance registration is required.