Sure the San Diego County Fair is about rides, rodeos and crazy food concoctions, but I'd like to highlight my 2nd favorite part of the fair: The garden exhibits. My favorite part of the fair is actually the petting zoo, but writing a whole post  called "My Love of Sheep" or "How I Wish I Could Hug All of the Cows and Goats in the World" might get old quickly.
The theme of this year's fair is "Music Mania," and the floral arrangements and gardens truly create a symphony of blossoms inspired by music. Before you say, "Flowers are boring – bring on the funnel cake," take a glance at some of the unique floral masterpieces: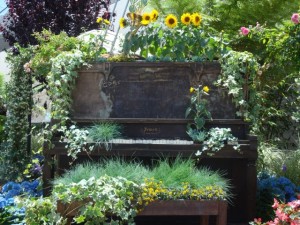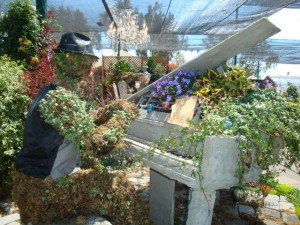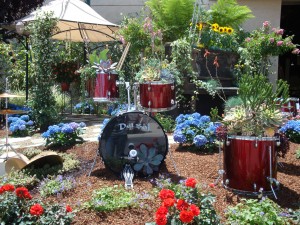 Pique your interest? Then be sure to check out the garden exhibits when you visit the San Diego County Fair, right next to the hot tub exhibit. Not only is it an amazing way to experience floral art, but it's also a great place to enjoy some shade and rest your aching belly after too many Zucchini-Weenies.