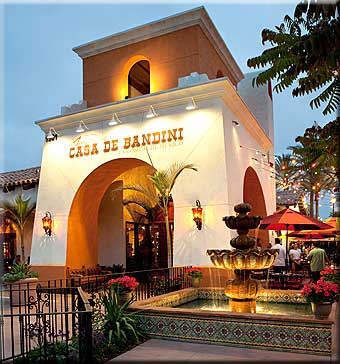 Hungry?  Just a little?
Here's five new eateries to whet your appetite:
Okay, I can't stop at just five.  Just one more because, in San Diego you can never have too many great new restaurants.  Especially when they're serving up frosty margaritas.
Casa de Reyes in Old Town State Historic Park reopened in May with a new chef, menu and bright cheerful design. The restaurant has always been popular for outdoor dining so they doubled the size of the patio and added a new shade arbor and dramatic fire pits.  Salsas are made fresh daily; each burrito is served with a specially prepared sauce, and chili rellenos are made the old fashioned way with a creamy, homemade cheese sauce. The restaurant is open daily for breakfast, lunch, dinner and – yes! – margaritas.