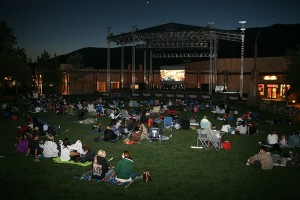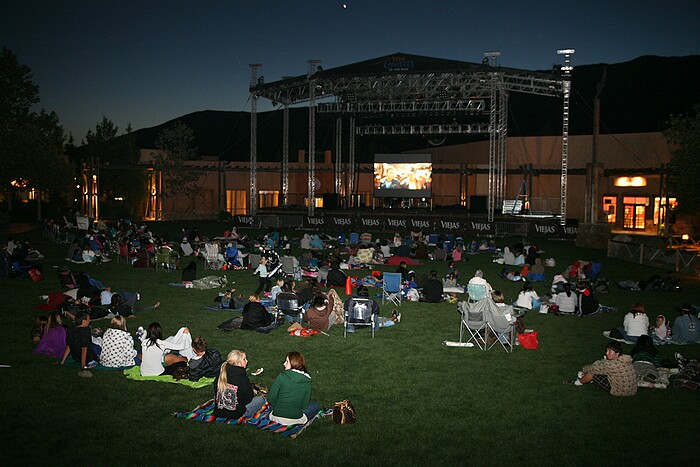 Summer nights in San Diego are meant to be enjoyed outdoors. Last week we joined a couple of other families, bundled up our kids and took in a Free Movie in the Park at Viejas Casino & Outlet Center in Alpine, about 35 miles east of downtown right off Interstate 8.
The beautiful Viejas Outlet Center has a big park right in the center of all the shops where they show great family movies on Tuesdays in the summer. Tuesday August 18th is the final installment of the series, with August Rush as the feature at 8pm.
Here's what you need to know.
Price: Free
Shoppers – Arrive early to enjoy the farmers market and great outlet center savings
Food – We bought dinner from the food court, which has plenty of options
For the lawn – Bring some blankets and low-sitting lawn chairs (so as not to obstruct the views of those behind you)
Snacks – We brought some sweets, you can bring in whatever you like except for alcohol
Weather – It's San Diego! It will get down to about 65, so a light jacket will be plenty