Last night I was fortunate enough to attend the special Culture and Cocktails event at the San Diego Museum of Art in Balboa Park that featured the Richard Avedon exhibit. Avedon is best known for his black and white photographic portraits that feature prominent politicians and members of the media. The event last night was appropriately black-and-white themed to mirror the feel of the artwork, and the museum was decorated from head-to-toe in intricate details to create the mood.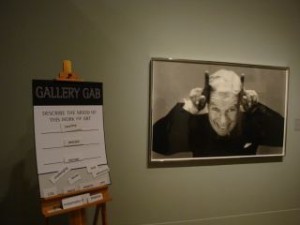 A personal "celebrity" photographer was available to shoot Avedon-like portraits throughout the night, and there was even a craft room where you could create a wearable collage made from Avedon's photos.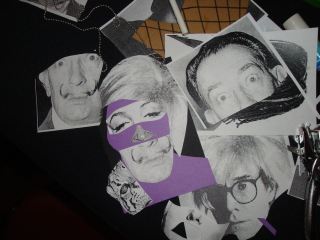 My favorite detail (you know, besides the fantastic artwork, craft table, beautifully dressed people and flowing booze,) was that they were projecting the movie "Funny Face" with Audrey Hepburn onto the museum wall right by the DJ booth. That has to be one of my favorite movies. Maybe someone at the museum got the heads up that I'd be there and gave me a VIP treatment?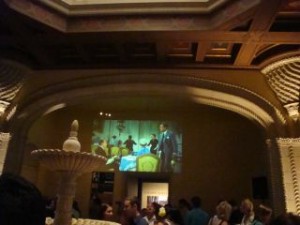 The Richard Avedon exhibit will be at the San Diego Museum of Art through September 6, so you have just a few more weeks to check it out. While you're there, make sure to run by the Calder Jewelry exhibit which is equally amazing and features intricate jewelry as wearable art.