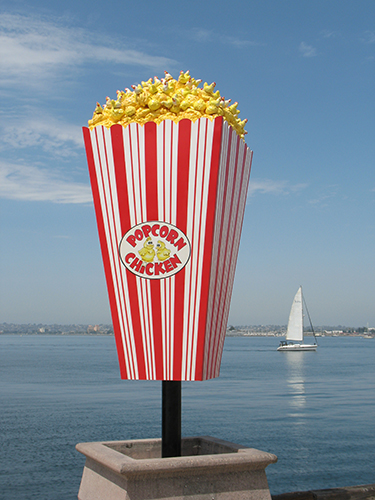 My perennial favorite public art project is blooming again along the shores of San Diego Bay.  Each year since 2003, the Port of San Diego has commissioned artists to dream up fantastic, fanciful sculptures and install their "urban tree" on our waterfront. 
Over the years, the Urban Trees project has produced works of art that range from literal to surreal to kinetic to musical to just plain silly.
What does Urban Trees version 6 have to offer?  
Well, the trees are installed, the Port has posted a handy google map to guide you and they are definitely worth a leisurely stroll along the Bay to check them out.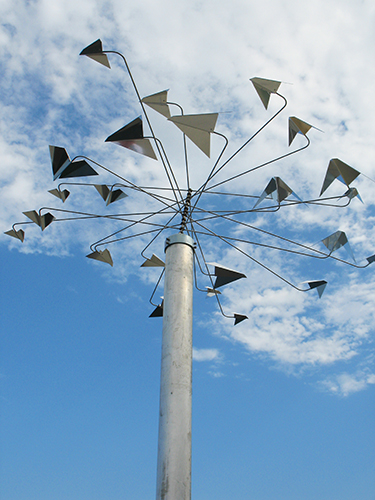 Pop art crops up in "Popcorn Chicken" a 10′ tall red and white striped popcorn box filled with, you guessed it, chickens. 
"Chemis-tree" gives a nod to San Diego's biotech industries with a colorful, rotating double helix. 
But my favorite is "Paper Airplanes" – a squadron of polished metal 'paper' airplanes perched on delicate stems and rotating in the breeze. 
It's graceful and beautiful but it also reminds me of being a kid and long lazy afternoons lost in imagination. 
A little whimsy – it makes me smile!