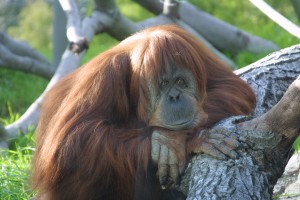 Today is October 1, which means for the next 30 days kids and families can enjoy:
Free admission into the San Diego Zoo and the San Diego Zoo's Wild Animal Park during Kid Free Days. All children ages 3 – 11 will receive complimentary admission into both parks for the entire month.
Free admission on any one- or two-hour Harbor Cruise of San Diego Bay with Hornblower Cruises & Events. Complimentary tickets will be provided for up to two children, ages 12 and under, per each paying adult for the entire month.
Half-priced admission into four museums in Balboa Park: the Mingei International Museum, the Museum of Man, the Museum of San Diego History and the Museum of Photographic Arts (MoPA) will offer half-priced admission every Saturday and Sunday morning from 10 a.m. – 12 p.m.  Note: this offer is actually valid through May 31, 2010 with some blackout days effective after October 31; please check museums to verify for half-priced admission days.