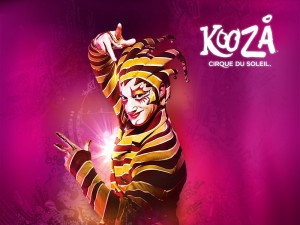 Every two years San Diego gets a little more exciting as the creative wizards from Cirque du Soleil set up the Gran Chapiteau (French for Big Top) at the Del Mar Fairgrounds. In 2010 they are bringing the traveling show Kooza from February 25 to March 14.
Click Here to get your tickets before they are available to the general public and you receive $10 off.
Act fast, as the presale ends on November 7.
Kooza gives you a great reason to make it a long weekend and come on down to San Diego to enjoy the show and the city.
Kooza has all the amazing acrobatics and theatrics you would expect from Cirque, but I am really interested in seeing an act called the "Wheel of Death."