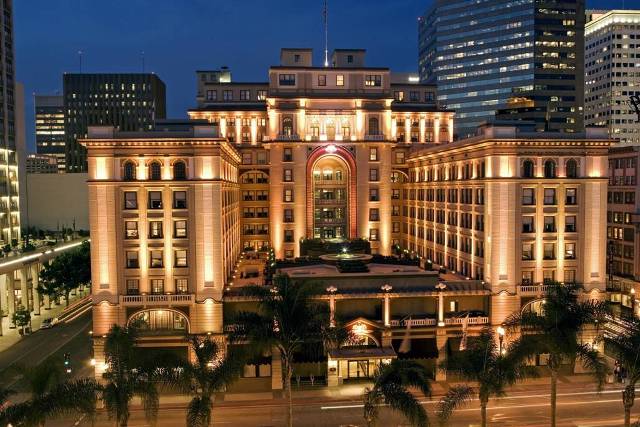 The grande dame of downtown hotels, THE US GRANT, is turning 100 this year and she's looking better than ever. 
I know because one of my very favorite things to do is to walk down the the marble staircase in the lobby and back in time with the incredible collection of historic photos beautifully displayed on the lower level.  These moments, captured all throughout the last century, showcase the hotel and her sharply-dressed clientele in all their glory. 
From flirty flappers stepping out of Model-Ts to Betty Draper-style beauties in pearls and white gloves, it's a visual feast for anyone who loves vintage style and a dash of history. 
That's why I'm so excited the US GRANT is kicking off her celebration by giving everyone the chance to share their memories, past and present, online at What's Your Story.
So far, my favorite submission is a postcard sent with a 1-cent stamp sent by a guest who stayed there in 1941 and exclaimed, "Boy, is this hotel ever keen!"
In the spirit of that postcard writer, a couple postscripts:
PS:  "Man, oh man," it gets better.  Each month, beginning in February, a story will be chosen from the previous month's submissions to win a two-night stay. 
PSS:  And even more "terrific!"  Monthly winners will be eligible for a grand prize package that includes  two round-trip airline tickets to San Diego within the Continental U.S., a three night stay in the Presidential Suite, a wine pairing dinner for two at the Grant Grill, and a 2.5 hour sailing adventure aboard Dennis Conner's America's Cup Experience complete with a picnic basket prepared by the hotel's Executive Chef.  (The grand prize winner will be announced on October 15, 2010, the official birthday of the hotel.)