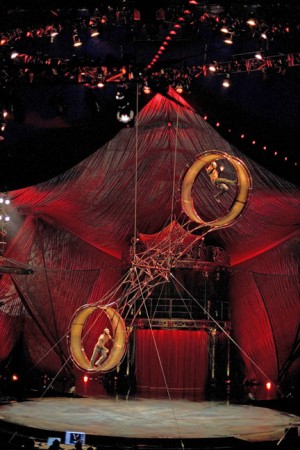 We here in San Diego are starting to get very excited because our inspired neighbors from the north are coming to town. Cirque du Soleil will be in San Diego from February 25th through March 28 with their show, Kooza.
There will never be a better time than now to get your hands on these tickets. Cirque is running an awesome two-for-one ticket promotion on their website.
These offers are for select dates in early March, but you should act fast because the offer expires February 14 and these will likely go very quickly.
Finding a memorable and unique gift for Valentine's Day is no easy task, but you can't do much better than tickets to Cirque.
Kooza promises to deliver everything you've come to expect in a Cirque performance, including the much anticipated Wheel of Death.