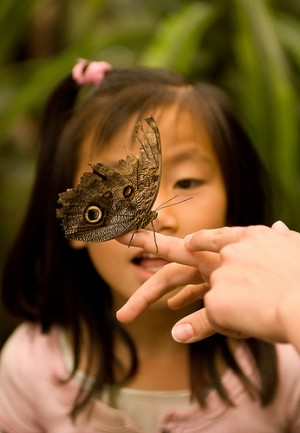 1.  Saturday kicks-off of the San Diego Zoo's Wild Animal Park's three-week spring celebration, Butterfly Jungle. Walking through the Park's Hidden Jungle, a neo-tropical aviary, you'll find yourself surrounded by thousands of butterflies of every shape, size and color creating a realistic rainforest environment; Butterfly Jungle runs until April 18 and is included in Park admission.
2.  This Saturday, come check-out the largest celebration of science on the West Coast during the San Diego Science Festival's Expo Day at Petco Park.  Guests of all ages can watch a line-up of entertaining stage performances and explore over 150 hands-on science activities like building an underwater robot, test-driving moon shoes, finger painting with algae and learning the aerodynamics of paper airplanes. Expo Day is a free event that takes place from 10 a.m. to 5 p.m.
3.  The 6th Annual San Diego Indie Music Fest takes the stage on Saturday throughout multiple indoor and outdoor venues on and off University Ave. in North Park.  The event celebrates contemporary independent music with more than 65 musical acts across six stages. Tickets to this all-day event are $25 for general admission, kids eight and younger are free.
4.  This Saturday and Sunday, collegiate, junior and master rowers from the United States. Mexico and Canada will compete in 92 races during the 37th Annual San Diego Crew Classic along Crown Point on Mission Bay. Come cheer on participants from the shore-side and enjoy concession stands, a beer garden, sponsor booths and a jumbotron showcasing the races.  Gates open at 6 a.m.; the event is free but parking costs $10.
5.  This weekend, SeaWorld San Diego welcomes spring with special Spring into Night festivities. While the park stays open until 9 p.m., you can stay late and watch special nighttime shows like Clyde and Seamore's Sea Lions Tonite!, Shamu Rocks and a fantastic nightly firework show.