Sniiiiiiiffffff…. Can you smell that?!  Spring is in the air and I'm bouncing-off-the-walls excited because it's my favorite season of the year.  I know spring doesn't technically begin until later this month, but San Diego and his dear friend Mother Nature are starting the party early with two must-see floral displays that you won't want to miss:
Anza-Borrego Desert State Park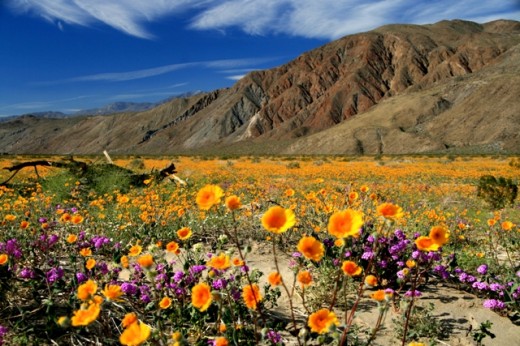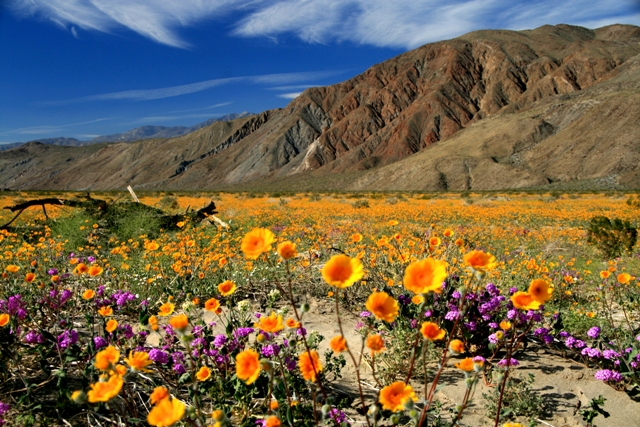 Next week, this 600,000-acre desert will burst with color for a limited time with the blooming of desert wildflowers. Because the blooming of the flowers depends upon timing, temperature and quantity of winter rains, the blossoms are usually at their peak for only two weeks. 
I advise you call the park's 24-hour "Wildflower Hotline" at 760-767-4684 before planning a trip to the desert.  I made a call yesterday and they anticipate that the flowers will begin to sprout sometime next week, weather pending.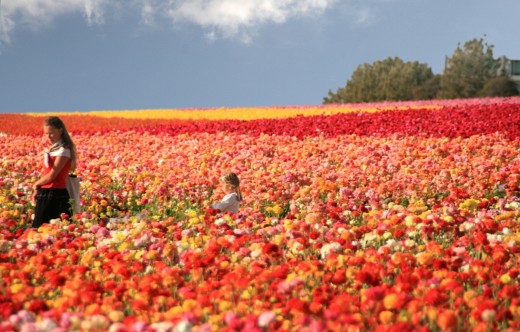 Here, a sea of giant ranunculus flowers transforms 50-acres of hills into rows and rows of color.  During March through May, you can walk or take a wagon ride through these amazing flower fields, which includes a miniature rose garden, a sweet pea maze, red, white and blue flowers planted in the shape of a giant American flag and more. 
Currently, the flowers are just beginning to bloom so give it a couple more weeks; then it will be a sea of ranunculus ridiculocity (yes, I made that word up).  Keep checking the website for updates on the flowers.