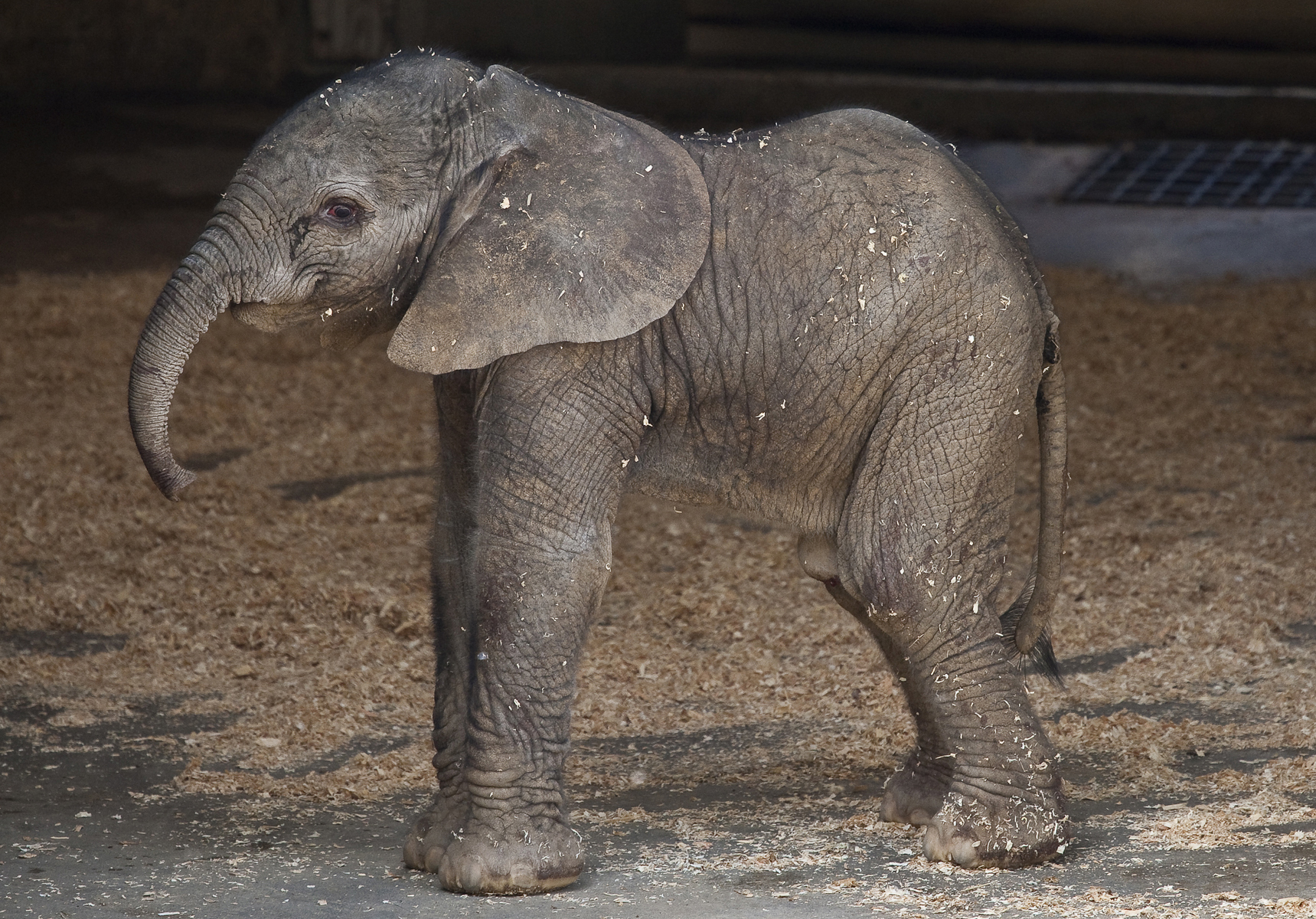 This little guy, born about 8:30 pm on Monday, April 12th, is the newest member of the San Diego Zoo's Wild Animal Park family. 
He's the second elephant born at the Park this year and they are expecting one more later this spring.  They are having a mini elephant baby boom!
This newborn is the first for his mom, Swazi, and both she and baby are doing well.  
They are both part of a herd of elephants that were brought to the Wild Animal Park in 2003 to keep them from being culled in Swaziland due to overpopulation.