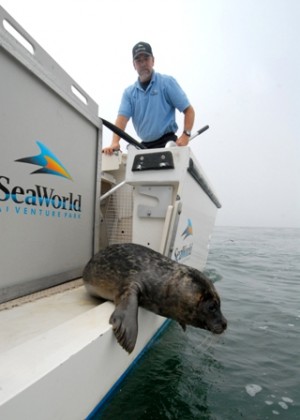 In celebration of 45 years of conservation, rescue and rehabilitation of marine animals, SeaWorld is launching a new offer, SeaWorld Cares. 
Now through December 31, with each full-price SeaWorld San Diego single-day, adult admission purchased online, a ticket for a child age 12 and under can be purchased for just $5. 
And, even better, 100% of that $5 ticket price will go to fund non-profit organizations that are working right now on wildlife conservation projects.
Families can even choose which wildlife conservation effort receives their donation.
There's never been a better time to visit, reconnect with the family, save some money and help SeaWorld support conservation efforts. 
It's a win-win-win for everyone!