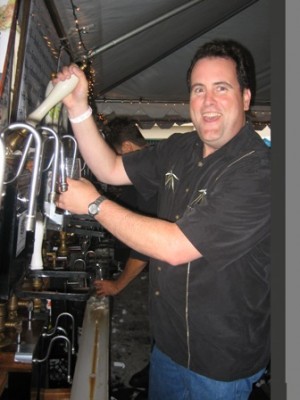 Mark your calendars for the San Diego Real Ale Festival at Pizza Port Carlsbad on June 4th and 5th.  This event draws beer lovers from miles around for naturally carbonated, cask conditioned ales served via a British beer engine, the traditional serving method for beer in England. 
The San Diego Real Ale Festival is America's oldest domestic real ale festival and one of the largest in the country.  More than 50 cask conditioned beers will be on tap including brown ales, stouts, porters, IPAs, ESBs, strong ales, Double IPAs, pale ales and more. 
Admission is $30 and includes a festival Imperial pint glass and 8 taster tickets each good for a four ounce pour.  Additional tastes are $1.  The festival will run from 4 – 11 pm on Friday and from 11 am – 11 pm on Saturday.  Tickets will be available at the door.
There will also be a special, limited availabilty VIP session from 1 – 4 pm on Friday featuring even more cask beers.  Those tickets are $40 and must be purchased online.