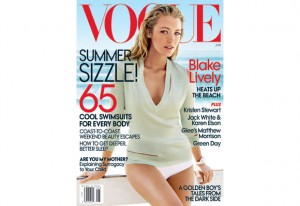 Have you seen the June 2010 issue of Vogue?
There is a great article featuring Gossip Girl hottie Blake Lively and San Diego's own surf god, Rob Machado.  In it, they take to the waves right here in San Diego.
Below is a quick review of the surf breaks and beaches mentioned in the Vogue article – you can always check out the full scoop on our surfing options with our beach guide.
Encinitas' Swami's is named for the Indian-styled Self Realization Fellowship complex on the bluff, is another San Diego surf spot with a well defined peak and a crowd beyond its capacity. Swami's makes just enough of a bend in the coast to pick up a little extra swell energy, so it's always a bit bigger and better than its neighboring breaks.
Cardiff-by-the-Sea's break is a short cobblestone beach with reefs at either end. Tabletops to the south and Cardiff Reef to the north are both fun shouldery waves, best on southwest swells and ideal for cutbacks and action in the lip. In these nurturing conditions, pros like Rob Machado and Taylor Knox honed their trade.
La Jolla Shores is one of San Diego's best and most popular beaches. Somewhat protected from the prevailing southwest wind, it's a safe, gentle spot to learn and enjoy surfing. There are year-round lifeguard services, good beach facilities and decent parking. Most of the formal surf schools operate here for this reason, and a lot of local kids practice their basics at the Shores before graduating to bigger and better breaks.
Are you itching to get out on the waves?
Submit a comment and one lucky winner will receive a 1.5 hour surfing lesson from Surf Diva at La Jolla Shores – recognized world-wide as one of the best surfing schools.