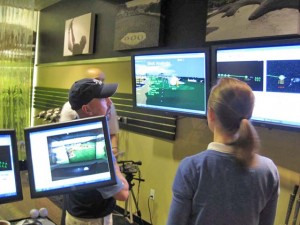 A pair of coworkers and I took a trip to the Callaway Golf world headquarters in Carlsbad, a scenic seaside community about 30 minutes north of downtown San Diego, to experience their custom club fitting process.
Right away I was caught up by the excitement that buzzes through the air there. It's hard to quantify, but it is like walking into a new ballpark for the first time, you just know that this is where the pros are outfitted.
Callaway's biggest pro is our own Phil Mickelson, and lefty was actually in the building just a few days before we were.
For the modest price of $150, you go through a complete fitting session for every club in the bag, all the way down to a putter.
The fitting bay is an amazing collection of the very latest in golf technology. They use a combination of high speed cameras and sensors to give you unbelievable feedback about your swing. Technology has really advanced the game, and after the fitting you'll never second guess your equipment again.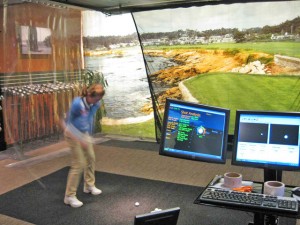 Every club Callaway produces line the the walls and you get to use anything you like.
Beyond the technology, the most impressive facet of the session is the attention and time the fitting pros give each client. They are students of the game as well as technology gurus, and you feel like you've shaved 5 strokes off your game just by being there.
To schedule your fitting give our friends at Callaway a call (888) 223-7842, or visit their website to learn more .