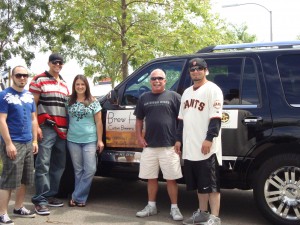 A couple of weeks ago, I celebrated my birthday with help from family and friends and so, in true Stephenie fashion, of course we had to do something awesome…Enter Brew Hop San Diego, the company that takes you behind-the-scenes for tours and tastings at some of San Diego's best breweries (think wine tasting, but with beer… and a whole lot cooler).
San Diego is currently home to more than 30 breweries located throughout the county and quite proudly, our breweries have been dominating the craft beer scene in recent years – winning awards and gaining national and international recognition – even beating out famous beer towns and breweries in Colorado and Germany.  During our tour with Brew Hop, we visited two of San Diego's award-winning breweries, Stone Brewery and Ballast Point Brewery, where we got to go behind-the-scenes to see where the magic is made….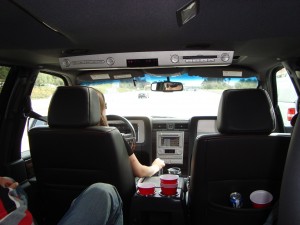 Our tour started when our tour guide, Summer, (who seriously knows everything there is to know about beer) picked us up at my house in Brew Hop's pimped-out luxury Navigator and were on our way to Stone Brewery in Escondido. 
Our tour of Stone was super fun, interactive and really informative as they walked us through the different stages of the brewing process. I'll keep you wondering about all the cool things we learned while on the tour, but of course the best part was the tasting at the end.
We tried four different beer samples that progressed from light to dark, starting with the Stone Pale Ale and ending with Stone's famous Arrogant Bastard Ale (the name says it all).  I must say that simply going to Stone for just a tour does not do it justice. If you When you visit, make sure you leave time for a tour AND a meal at Stone's amazing garden Bistro restaurant.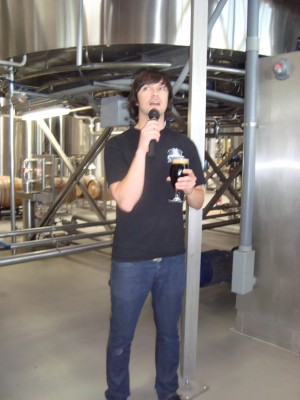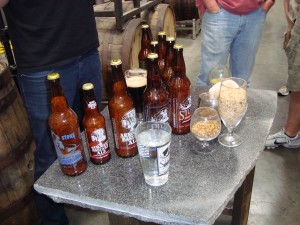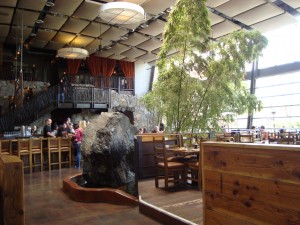 Next, we headed over to Ballast Point Brewery which was recently named Best Small Brewing Company at the 2010 Brewers Association World Beer Cup.  There, we sampled some of their award-winning brews and a couple of their seasonal taps.  What really impressed me about Ballast Point is that the beers on tap are always changing (literally, they were adding new brews to the mix while we were there) so you never know what your taste buds are in for.  And while we were there, we lucked out and were able to try two rare, specialty brews: Yellowtale with Apricot and Victory at  Sea.  Summer also took us behind the scenes and walked us through the Ballast brewing process, which again I will leave for you to experience, but l will tell you that Ballast Point also makes spirits (whisky, rum and gin) and they hand label every bottle.  (Side note: I'm pretty sure the behind-the-scenes tour here is not regularly available and was compliments of  Brew Hop's VIP status… because that's how they roll.)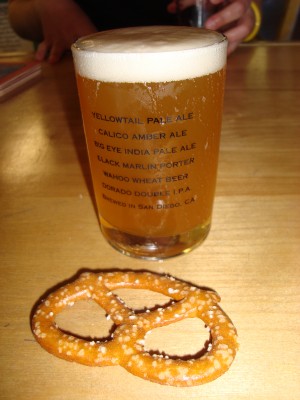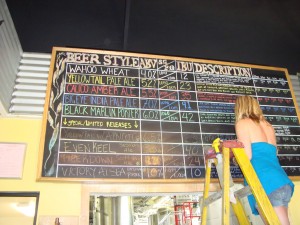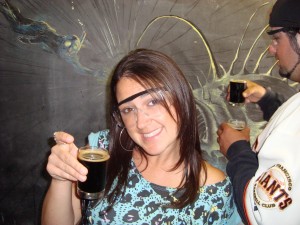 After that, we headed home and enjoyed recapping on the day's events and delicious brews.  The tour was amazing, the beers were fantastic and Summer was a doll!  We all had such a great time and now I can never look at Coors Light the same… sorry water beer, I'm onto bigger and better things.
Cheers!