San Diego may not be home to the largest tire, the largest artichoke or the largest floating loon, but San Diego is home to some really neat "off-the-beaten path" attractions that just so happen to be largest too! (Ha, I'm such a good rapper)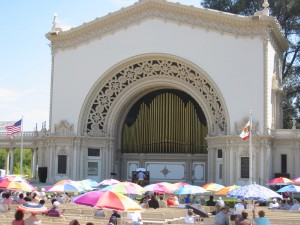 Spreckels Organ Pavilion
: the world's
largest
outdoor pipe organ
Located in Balboa Park, the organ graced the opening of the 1915 Panama-California Exposition and became the first outdoor organ of its kind. Free organ concerts are offered every Sunday afternoon at 2 p.m. and an International Summer Organ Festival is offered on select evenings throughout the summer at 7:30 p.m.
Mission Bay: the largest aquatic park in the world
This 4,200-acre aquatic playground is the largest facility of its kind and offers designated areas for sailing, power boating, fishing, swimming and water skiing. Surrounding the bay is 27 miles of paths for running, walking, biking and skating.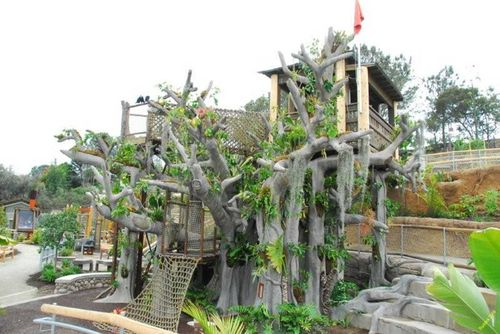 San Diego Botanic Garden: the largest interactive children's garden on the West Coast
The one-acre Hamilton Children's Garden opened in June 2009 with 14 interactive areas for exploring, climbing, creating and educating children about nature. San Diego Botanic Garden is also home to the largest bamboo collection in the nation.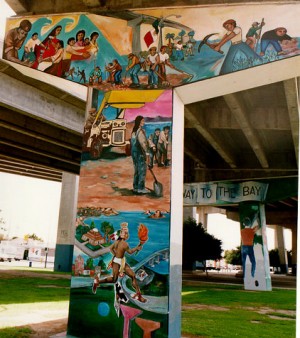 Chicano Park: the largest collection of outdoor murals in the country
Beneath the base of the San Diego-Coronado Bridge in Barrio Logan is the colorful Chicano Park. The murals painted here commemorate the history of the Chicano people who fought against the city in the 60s and 70s to reclaim their heritage and keep the park a sacred place for families. Their strife, struggles and success are represented throughout the park's 20 plus murals.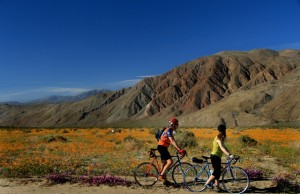 Anza-Borrego Desert State Park: the largest state park in California
Spanning 600,000 acres in San Diego's rustic East County, Anza Borrego offers camp sites, nature trails, horseback riding, hiking trails, 12 wilderness areas and so much more. Amid the acres of untouched wilderness, rare species of wildflowers blossom every spring and animals like roadrunners, golden eagles, kit foxes and mule deer can be spotted.