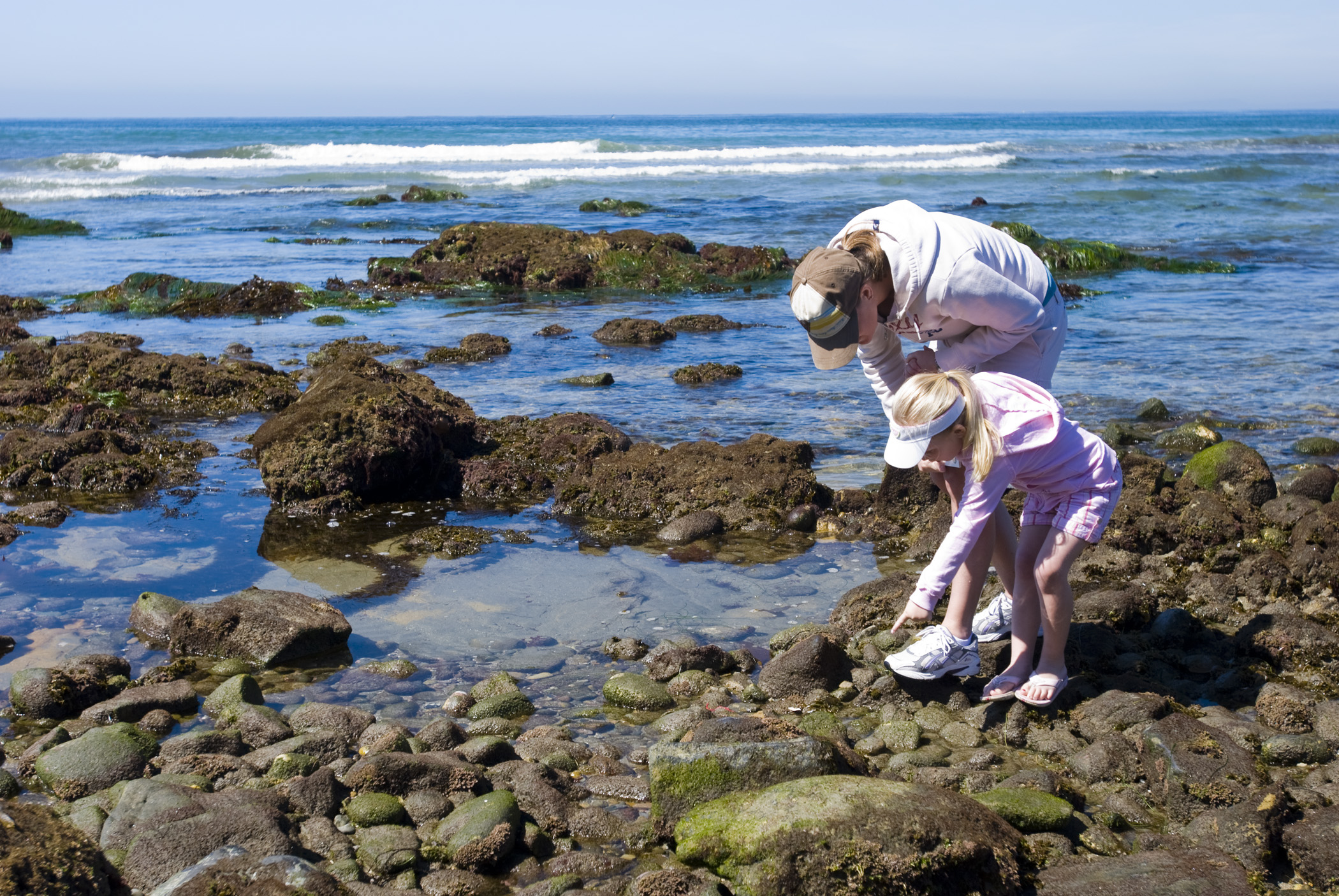 The San Diego coastline is dotted with incredible tide pools from Point Loma to Ocean Beach, La Jolla and beyond.
And, according to the scientists at the Birch Aquarium at Scripps Institution of Oceanography in La Jolla, fall and winter are great times for checking out area tide pools because lower tides expose wider sections of the beach and the "pools are teeming with native marine life, like hermit crabs, sea hares and sea anemones."
Sea hares? Oh, yeah, of course. Sea hares. (Yikes!)
Luckily for you and me, we don't have to know what sea hares are in order to explore the beauty and mystery of life along the San Diego coast. Because, starting Saturday, expert naturalists from the Birch Aquarium will be leading regular excursions to area tide pools. 
Here's a list of the outings planned for now through February:
Nov. 20, 1:30-3:30 p.m. at Dike Rock in La Jolla
Dec. 5, 1:30-2:30 p.m. at False Point in La Jolla
Dec. 19, 1-3 p.m. at Dike Rock in La Jolla
Jan. 16, 12:30-2:30 p.m. at Hospital Point in La Jolla
Jan. 29, 12-2 p.m. at False Point in La Jolla
Feb. 13, 11:30 a.m.-1:30 p.m. at Dike Rock in La Jolla
Feb. 27, 12-2 p.m. at Hospital Point in La Jolla
The cost is $12 per person, ages 2 and older. Just RSVP by calling 858-534-7336 or online at the Birch Aquarium's website. Directions to the meeting places for each excursion will be provided at time of RSVP.
If you can't make one of these scheduled excursions, don't fret.  You can get in on the tide pool action anytime you visit the Birch Aquarium. 
They have a fantastic living Tide Pool Display where you can touch and learn about tide-pool animals under the guidance of their friendly docents. Windows in the habitats provide up-close views of brilliant sea stars, hermit crabs, sea cucumbers, lobsters, and other unique animals local to San Diego's tide pools.
Would you like to visit the Birch Aquarium to check out the tide pool display and all their amazing exhibits?
Comment below by Monday, November 22 at 10 a.m. PST and two lucky winners will each win a family four-pack of tickets for use any time before June 30, 2011. 
Happy tide pooling!