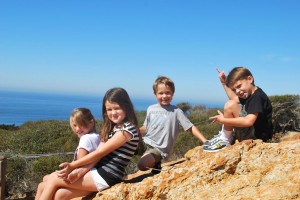 Recently our friends from St. Louis came for a visit. One of our favorite stops when we have guests in town is Torrey Pines State Reserve.  The views are amazing and the trails are easy enough to navigate for a six year old.  We drove to the top and chose one of the trails that guide you down to the beach. The kids were all super excited to explore and find the next rock or hill to climb up to get a better view. Along our trail the kids came across a cute little cave to explore.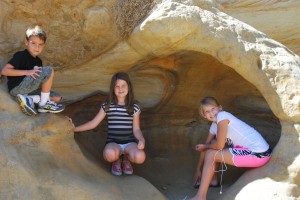 The kids all had a blast.  Once we reached the beach area, the kids could dip their feet in and cool off before the hard part – going back up.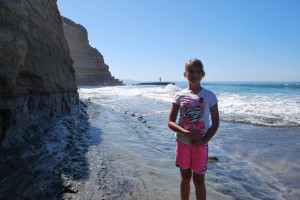 I wasn't sure how they would do given we hiked on what ended up being a warm day (for San Diego).  They did great! They had a lot of fun racing each other to the top.  Parents be warned; there are a lot of trails at Torrey Pines, and it was very easy for them to get off track; so keep them close.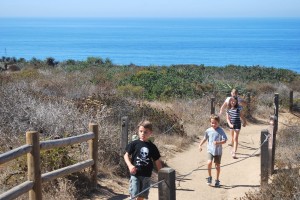 San Diego has trails throughout the county for all fitness and experience levels.  For a complete guide to hiking in San Diego and tips to enjoying your day, read our guide.
Happy hiking!