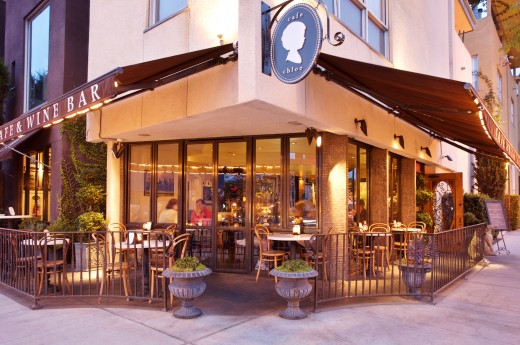 Nothing is more important than a first impression and even long-term loves need a little romance.  No matter how long you've been with your special someone, San Diego Restaurant Week has the perfect place – at the perfect price – for date night.   It's all about choosing the right spot.
Here's a few picks for each stage of your relationship:
First Date.  You want to impress but not overwhelm and are trying to be charming and chic, right?  Café Chloe in downtown's East Village is romantic but casual and has a worldly, Parisian ambiance that will ensure night to remember. Priced at $30 the Restaurant Week menu includes gourmet touches, like duck confit with sherry vinegar jus, heirloom apple reduction and roasted winter squash or steak and  frites with port-shallot butter, asparagus and button mushrooms, that will dazzle without demolishing your budget.
Getting Serious.  You two deserve a big night out.  Something special.  Something sexy!  JRDN is the spot for you.  The $40 Restaurant Week menu includes indulgent items like crispy Berkshire pork belly, local cod with sherry brown butter and pan roasted wild mushrooms with 'forbidden' rice.  But the best part?  You'll have money left over and this sleek modern restaurant is perched overlooking the sands of Pacific Beach so, if things get carried away, you can always get a room upstairs at Tower23 and spend the night!
True Love. Throughout its storied history, the Marine Room in La Jolla has been the site of a proposal or two.  I'm not saying you have to take the plunge but, with the waves lapping at the windows, you might be tempted.  Either way, the $40 Restaurant Week menu will do its best to set the mood with dishes like blue crab with Spanish trout caviar and truffles; pomegranate and macadamia-crusted barramundi; and center cut filet mignon with Tilston Point blue cheese and mountain berry chutney. 
What's your favorite date night restaurant?
There's just 9 days left until San Diego Restaurant Week.  Make your reservations today!