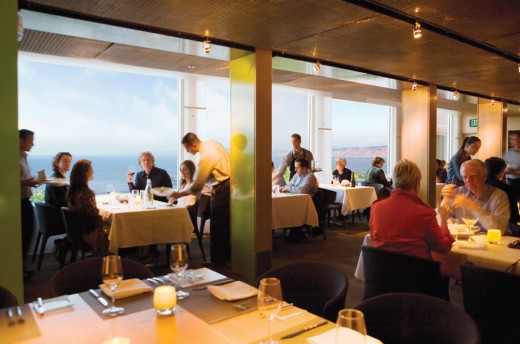 With our reputation for bountiful beaches, it might surprise some to know that San Diego is an agricultural powerhouse that's home to more than 6,000 farmers and #1 in the nation for small farms.
Thankfully though, San Diego's chefs are well aware of the region's agricultural bounty and make it their priority to source ingredients locally and bring that homegrown San Diego goodness to you.
Following are a few places where you can enjoy discounted farm to table dining during Restaurant Week:
Located in the heart of La Jolla, Whisknladle earned recognition from Conde Nast Traveler for their artisanal approach to farm to table cuisine.  They make everything in house and source locally.  Sample the results during Restaurant Week when you can order any three courses off their entire menu for the $40 Restaurant Week Menu price.  Local items to look for include Crows Pass' apples and persimmons served in a salad with balsamic vinegar-roasted onions, frisee and pistachio and Carlsbad Aqua Farms' mussels paired with fries, shallots, garlic and bay laurel.
With a killer location overlooking La Jolla Cove, George's at the Cove could have just as easily been in my amazing views post.  But, chef Trey Foshee's passion for locally-grown produce makes his cuisine really stand out in the farm to table category.  Downstairs in Georges California Modern he's offering a $40 Restaurant Week Menu with options like local halibut with spicy pomegranate dressing, fennel and ginger gel or local yellowtail with a carrot-miso puree, bok choy and tangerine butter. Upstairs, on the open air Ocean Terrace, the $30 Restaurant Week Menu includes more casual options like butternut squash bruschetta with goat cheese and hazelnuts or penne with lamb, roasted tomatoes, black olives, artichokes and mint ricotta.
JSix is helmed by Christian Graves who gardens for the restaurant on the rooftop of the downtown restaurant and adheres strictly to a 'boat to pan' philosophy that ensures the seafood he serves is delicious and ecologically sustainable.  LIke Whisknladle, he's celebrating Restaurant Week by making his full menu available for an incredible $30 Restaurant Week menu price.  Go ahead and indulge in line-caught ahi tuna tartare with olive tapande and orange essence or the petite filet of beef with balsamic marinated portobello mushroom and feel good about it!
What's your favorite farm to table restaurant in San Diego?
Make your reservations today…San Diego Restaurant Week is only 4 days away!