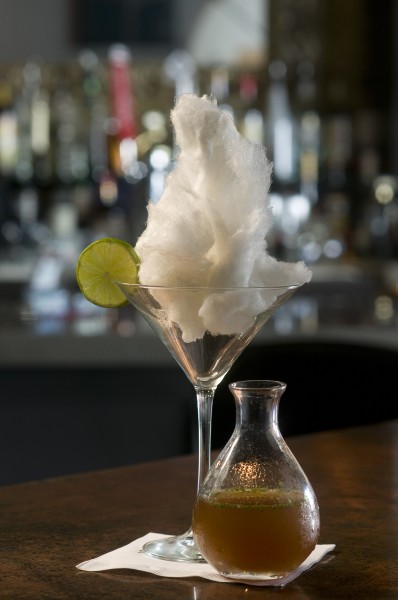 Heads up ladies.  San Diego Restaurant Week is a fantastic excuse to gather up your best girlfriends, get all dressed up and have a girls' night out.  After all, when a little "me time" is on the agenda, nothing is more fun than dishing it up with your girls over an incredible meal and, more importantly, a rocking dessert.
But, with so many Restaurant Week options, are you at a loss as to where to go?
Here are a few picks that will impress even your frenemies:
Avenue 5 Restaurant & Bar in Banker's Hill serves up the most amazing cocktails.  These aren't any old Cosmos.  Instead they incorporate molecular gastronomy techniques to make out of this world drinks that are sure to make your friends say 'wow.'  Plus, their Restaurant Week menu is priced at $30 and includes options like wild mushroom risotto, anise-braised boneless beef short ribs and, for dessert, champagne sorbet, jasmine pot de crème or chocolate decadence with orange and berry compote.
Feel like dancing?  Put on your sexiest shoes and head to Stingaree where, after dinner, you and your girls are set to hit the club because this is also one downtown's hottest nightlife venues.  But before you kick up your heels, sit down to the $40 Restaurant Week menu featuring items like pink lady apple and arugula salad or jidori chicken breast with cous cous and dates.  Then dig into desserts like red velvet cake with red hot ice cream or white chocolate crème caramel.  Don't worry, you'll burn off all the calories on the dance floor!
Located at the Hotel del Coronado, 1500 Ocean offers you and your girls the opportunity to channel Marilyn Monroe for a moment (she starred in Some Like It Hot shot on location at the Del) with a $40 Restaurant Week Menu that includes peppercorn tagliatelle with duck and pecorino or spice-crusted albacore with fennel-blood orange salad. For dessert, sample airy Tuscan donuts, the mysterious 'Chocolate Indulgence' or a sophisticated cheese plate with Rogue Blue Cheese, roasted grapes and honeycomb.
Where will you be stepping out?  And, more importantly, what are you wearing?
There's only 5 days left until San Diego Restaurant Week, make your reservations today!