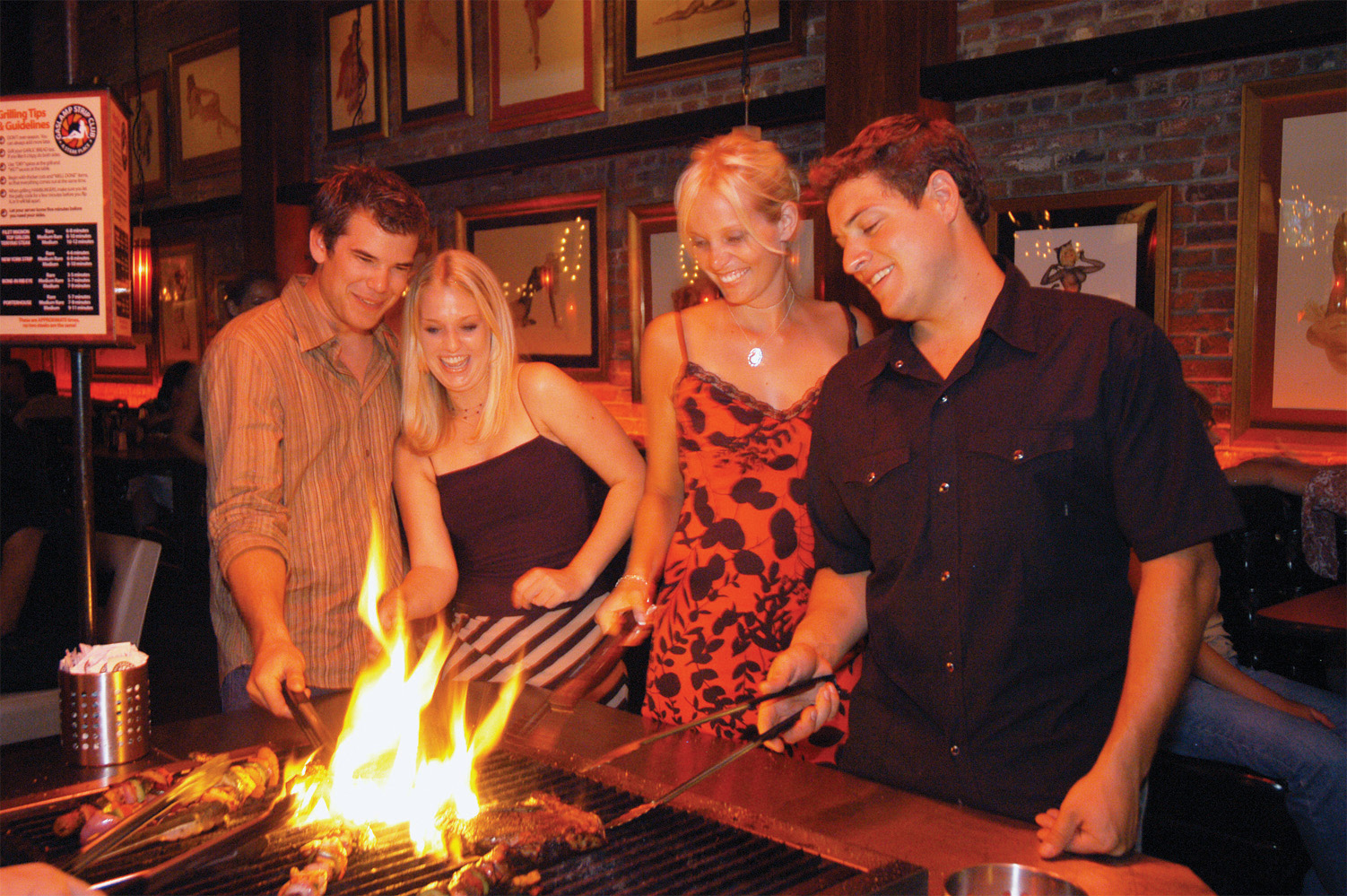 A guy's got to eat, right?  But where can you go, eat all you like and still have money left over to buy that cute girl a drink?
No worries, the following manly restaurants are serving up their most lip-smacking, meat-laden menu items at San Diego Restaurant Week prices so you can hit the town with both your belly and wallet full:
Eat like a baseball legend at Randy Jones All American Sports Grill.  This former Padre's restaurant in Mission Valley is serving up a Restaurant Week menu priced at $20 for BBQ salmon, Slo-pitch baby back BBQ pork ribs or grilled-marinated tri-tip beef.  But, it's Randy's own BBQ sauces that really knock it out of the park.
Sample the Restaurant Week menu at Firehouse American Eatery + Lounge and, for $30, you'll get classic American dishes served up right by the beach in Pacific Beach.  As a bonus, you're sure to find cute California girls hanging out on the open air rooftop lounge overlooking the sand.  Because guys' night out is really all about meeting girls, right?
Speaking of girls, I mean grills, the grill-your-own concept at downtown's Gaslamp Strip Club is a sure-fire hit.  Order your choice of the signature New York strip, marinated chicken breast or baseball cut top sirloin from the $30 Restaurant Week menu and grill it yourself.  What guy doesn't love show off his grill skills?
Where are you going on guys' night out?
San Diego Restaurant Week is only 11 days away, make your reservations today!