San Diego Restaurant Week is just two weeks away.  From January 16-21, you can sample three-course menus at more than 150 amazing restaurants all around town for just $20, $30 or $40.
Taking advantage of these restaurant week deals is a no-brainer.  But, with so many tempting options, how do you choose?
Over the next two weeks, I'll be breaking down the offerings and making some suggestions to help you plan your strategy and make the most of San Diego Restaurant Week.  Because, as a wise man* once said, knowing is half the battle!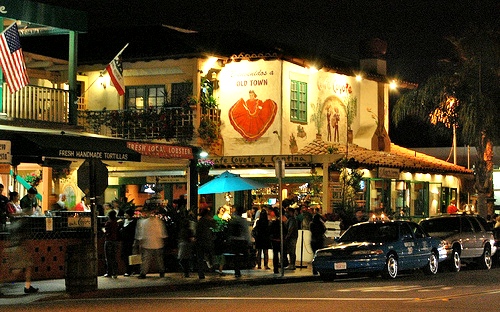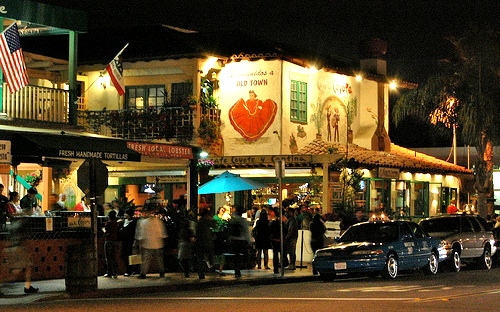 First up, one of San Diego's most iconic culinary traditions.  Given our proximity to Mexico, you can find great Mexican food all over San Diego but nowhere will you feel the festive, south-of-the-border vibe like you will when you're in Old Town.
The neighborhood is home to Old Town State Historic Park, an area dedicated to San Diego's history under Mexican rule, and filled with awesome restaurants like:
Café Coyote boasts a bright, festive patio right on San Diego Avenue that is perfect for people watching and relaxing with a frosty margarita (try the prickly pear!).  Their Restaurant Week menu, priced at $20, includes flautas made from handmade tortillas and filled with tender beef, chipotle chiles and Monterrey jack cheese; plump shrimp sauteed in a chipotle cream sauce served with rice, refried beans and fresh tortillas; and turkey enchiladas in a traditional spicy chocolate mole sauce. Plus, for $12 more, Café Coyote's tequila ambassador is offering tequila pairings for each course.
Settle into a cozy table at Casa Guadalajara or opt to sit out by the fountain on the patio and you'll feel transported to Old Mexico.  It's not only because of because of the strolling mariachis but, the festive music played by Luciano Rodriquez and his family (they know over 2,000 songs by heart!) makes every meal feel like a fiesta.  Priced at $20, Casa Guadalajara's Restaurant Week menu is a steal – even before you consider the live entertainment.  And, be sure to check out the gorgeous works of folk art hanging all over the restaurant, it's a feast for the eyes, ears and tummy!
If you are looking for something more upscale, El Agave is your spot. Famous in San Diego for their hand-crafted approach to classic recipes, here you'll find exotic ingredients like huitlacoche – Mexico's answer to the truffle – as well as several types of rich, complex moles.  Priced at $40, their Restaurant Week menu costs a bit more than others in Old Town but it's worth it if you're interested in exploring the flavors of authentic Mexican cuisine.  Plus, if you go, you can marvel at (and maybe even sample) some of the more than 2,000 different varieties of tequila on display in their Tequila Museum.
So, hungry yet?  San Diego Restaurant Week is only 14 days away, make your reservations today!
*Okay, it was GI Joe who said that but it's still good advice!