San Diego Magazine recently spotlighted the remarkable transformation of Coronado's historic Village Theatre (located on Orange Ave.) in their March issue. It's well worth a read!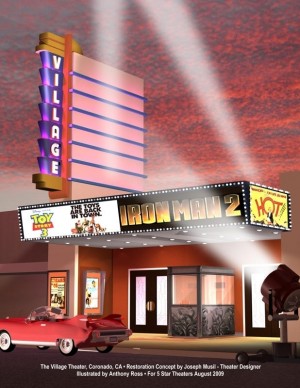 Originally built in 1947 and then closed in 2000, this magical main street movie house from yesteryear is being lovingly renovated by Vintage Cinemas into a modern, Art Deco-inspired three-screen cinema. I've got to say, these designers are the best in the business at capturing the glitz and glamour of the silver screen. Locals and visitors alike are in for a Hollywood-style treat!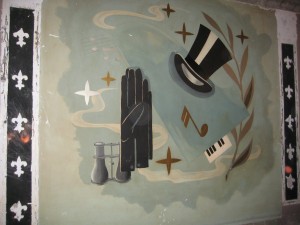 The theatre is expanding to three screens – a spacious 200-seat big screen and two 45-seat screens – and incorporating the latest technology; two screens will have 3D projection capabilities.

I had the privilege of meeting with Lance Alspaugh, Vintage's owner/partner, who gave me a sneak peek at the progress being made inside. It's admittedly still rough around the edges, but they're on target to open in May just in time to entertain summer beachgoers and day trippers to Coronado island.
I'll stop in again this spring to take some more photos before they officially roll out the red carpet to the public.