For those looking to connect with the environment this weekend, we offer you our 5 to Try: Celebrating Earth Day in San Diego.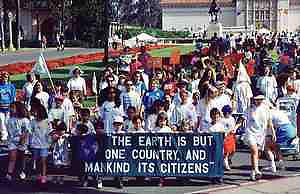 1. On Sunday, April 17th, head down to Balboa Park to the annual EarthFair. Each year, EarthFair draws around 70,000 earth loving visitors making it the largest free annual environmental fair in the world. Produced by over 400 volunteers, EarthFair features more than 350 exhibitors, special theme areas, a food pavilion, a special kids' activity area, three entertainment venues, the Children's Earth Parade, the eARTH Gallery Art Show, and the Cleaner Car Concourse. It can get crowded so here are some transportation options to help you get to the fair.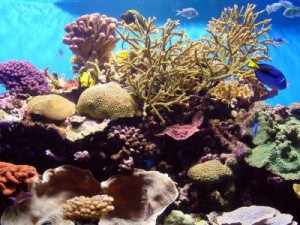 2. From coral reefs to kelp forests, celebrate Earth Day with the Birch Aquarium at Scripps. On Saturday, April 16, meet Scripps Oceanography scientists who are working to understand and preserve our oceans, make a recycled craft and learn new ways that you can help protect our ocean planet.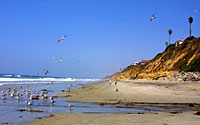 3. Looking to really help make San Diego green? Join the San Diego Surfrider Chapter for a beach cleanup Saturday morning at Moonlight Beach in Encinitas. This is a great opportunity to help make San Diego's beaches free from unwanted trash. All you have to do is show up and wear comfortable clothing. Surfrider will provide bags (or you can bring one from home), latex gloves and hand sanitizer. Moonlight Beach will appreciate your help!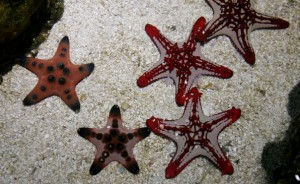 4. Earth Day may be April 22, but SEA LIFE Carlsbad Aquarium wants to inspire kids to do their part in caring for our seas every day. Throughout the month of April, SEA LIFE will feature an Earth Month-themed show daily at 11:00 am as well as special green learning activities and crafting activities every Saturday from 10:00 am to 4:00 pm.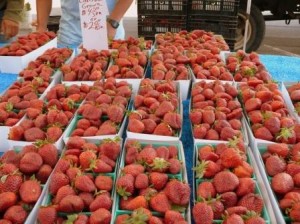 5. It might surprise some to know that San Diego is home to more than 6,000 farmers and #1 in the nation for small farms. While dining out this weekend, why not try a restaurant known that takes advantage of locally produced ingredients. A few of my favorites include Urban Solace and Cucina Urbana. Even better, stop by one of San Diego's farmers markets this weekend and make your own farm to table meal!