From festivals to flowers to a tasting of some of the best restaurants in Hillcrest, there is plenty to do in San Diego this weekend!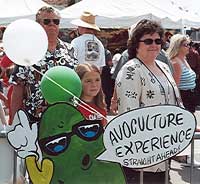 1. Fallbrook Avocado Festival. Since the 1960's, tens of thousands of avocado lovers converge in Fallbrook, located in San Diego's North County, to sample avocados, check-out the crazy cooking contest entries, buy funky avocado-themed gifts and enjoy bands, live entertainment and friendly beer gardens. Avocado loving day is Sunday, April 17th.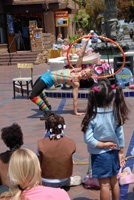 2. Seaport Village comes with a celebration of street performers during the Spring Busker Festival, April 16-17. In a battle of entertainment, extraordinary, one-of-a-kind performers including jugglers, sword swallowers, comedic stuntmen and Didgeridoo players take to Seaport Village's cobblestone streets for a weekend of outdoor family amusement.

3. Get ready to experience this year's most tantalizing taste event as you explore the Taste of Hillcrest taking place on Saturday, April 16th from noon to 4:00 pm. Enjoy a self-guided stroll that will take you around to some of the top chefs in San Diego. With samples created from over 40 of the area's prominent restaurants, you are sure to find a new takeout favorite or dining hotspot.
4. The 86th Annual Coronado Flower Show, taking place in Spreckels Park, is the largest tented flower show in the West. This year's theme is "Dig, Design and Dine." Flower exhibits are displayed inside tents surrounding a central gazebo, which becomes the stage for live entertainment and trophy presentations. There are also flower sales and food vendors. Check out our Coronado Flower Show 5 to Try.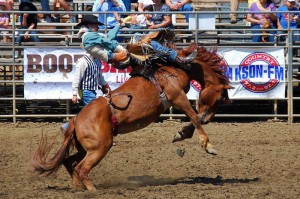 5. Giddy up! During April 15-17, the Annual Lakeside Rodeo and Parade aspiring cowboys and cowgirls can see bareback bronco rides, calf roping and other traditional rodeo competitions along with food and crafts at the Lakeside Rodeo Grounds in San Diego's East County.