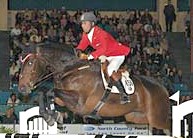 1. Elegance, excitement, excellence — these are the hallmarks of the Del Mar National Horse Show, one of the oldest and most prestigious equestrian competitions in the Western United States. The show runs for three weeks starting April 21 and ending May 8. Western competition will be featured the first week, April 21-24; dressage follows April 28-May 1; and hunter/jumper classes conclude the show May 3-8. Each week will also have a featured Saturday night evening event.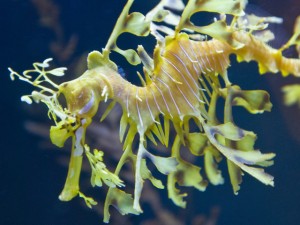 2. Spring is an "eggs-tra" special time of year when many ocean animals are hatched or born. Visit the Birch Aquarium from April 21-24 as they offer Spring EGGStravaganza. Come face-to-face with egg-laying marine animals, including squids, fishes and sharks. Create a shark egg craft, listen to story times and participate in a daily activity throughout the aquarium.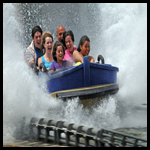 3. From the amazing Shamu show to the thrilling Atlantis ride, SeaWorld never disappoints. This Saturday, April 23rd, be sure to check out SeaWorld's Spring Into Night. Spring into Night combines even more SeaWorld fun with amazing nighttime experiences when the park is open late – til 9:00 pm. Then in May, SeaWorld will bring back the popular Viva La Musica, a multi-weekend celebration of Hispanic heritage, complete with live concerts by today's hottest acts, plus delicious Latin food.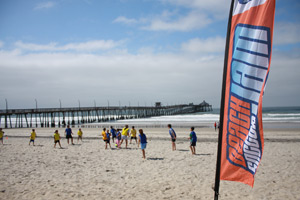 4. The Third Annual Beach Soccer Jam kicks off Saturday and Sunday at Fiesta Island. Played with a special ball meant for bare feet, beach soccer has its roots in Brazil but makes itself a happy home on Fiesta Island every year. Along with watching the stellar competition on the sand, one can enjoy other Brazilian imports such as Samba and Capoiera performances.

5. From April 19 through the 24th, Broadway San Diego presents Stomp at the downtown Civic Theatre. This rhythm-centric production of music, comedy and talent will remind you that if the beat is alive in you, that's the only instrument you need. Bring the whole family and enjoy the beat!