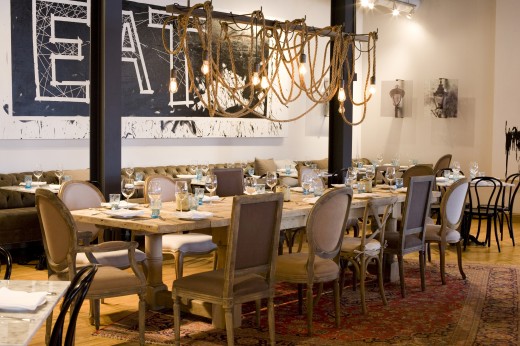 Have you heard the news? OpenTable, the top online restaurant reservations site in the US, just announced the winners of its Diners' Choice Awards for Top Ten Hot New Restaurants and San Diego's favorite hot spot Searsucker took the number two spot in the nation.
This is a true national 'people's choice' award and the field was huge. Winners were culled from more than seven million reviews submitted by OpenTable diners for more than 12,000 restaurants across the United States.
Brian Malarkey, the restaurant's chef and chief merrymaker, sums the honor up in this way, "Searsucker is a restaurant designed for the people, from the food to the drinks to the ambience, so to be recognized by our diners is incredibly special to us."
Located in the heart of downtown's Gaslamp Quarter, Searsucker pairs approachable, playful New American cuisine with local craft beer, handcrafted cocktails and wines from all over the world. The culinary experience that won them the award takes place daily and nightly in an inviting dining room nestled next to an exhibition kitchen with bar-style seating where Malarkey is regularly seen cooking and entertaining the crowd.
How else is he keeping the people happy?
First dinner, then lunch and now, new for summer, brunch. That's right, Malarkey and his team will begin serving up my favorite meal of the week on May 1st. Color me happy!