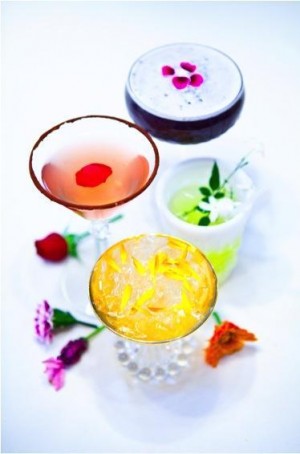 Spring has sprung at Grant Grill restaurant at the US GRANT and Mixologist Jeff Josenhans has revealed his new spring handcrafted cocktail menu infused with and inspired by spring flowers.
The upcoming drink menu will launch on April 15 (Tax Day) and will include house-infused floral flavors from Lilac,  Dandelion, Hibiscus and other seasonal blooming flowers.
The best part? In honor of Tax Day, drinks will be specialty priced at only $4.15 each. Cheers to Uncle Sam!
Seasonal Flower Cocktail
Nolet silver gin, Rothman's apricot liqueur, saffron syrup, organic Gewurztraminer grape juice
Libation Lilac
Lilac infused Tanqueray sterling vodka, parfait amour, fresh pressed lime, lavender bitters, fresh egg whites
Wildflower Whiskey
Cornflower infused white oat whiskey, muddled cornflowers, dandelion and burdock bitters, fresh pressed meyer lemon
Super Seasonal Skinny
10 cane rum, hibiscus flower stevia, fresh ginger, fresh pressed lime