I live for the perfect night out. But for me, perfection has nothing to do with price, place, style or energy required, but rather the synergism responsible for turning an outing into an evening. Below are my picks for three diverse, adventurous evenings – just add good company and enjoy!
South Bay Drive-in and Ye Olde Plank Inn.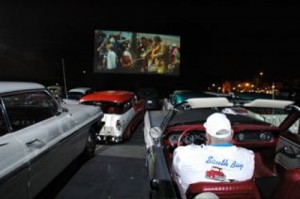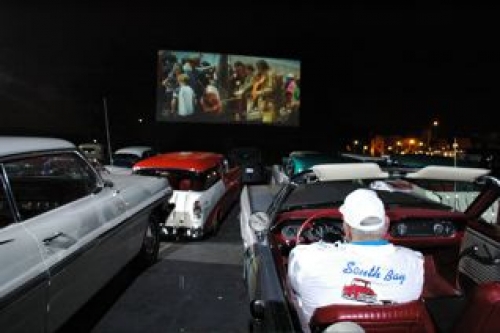 Imperial Beach is home to the South Bay Drive-In Theater, which would be completely retro, except drive-ins of my nostalgia never feature amazingly delicious, cheap carne asada street tacos and churros. Choose among three huge screens, each playing a double feature, for only $7 admission. To round out the evening, swing by Ye Olde Plank Inn – a kitchy dive bar at its best, full of locals and cash only. The whole night can be done with a twenty dollar bill. I know, shocking!
House of Blues and Suite and Tender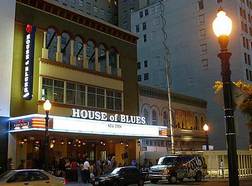 Completely deserving of its fame is the legendary House of Blues, located in the Gaslamp. It is one of my favorite San Diego venues due to its ability to envelop you in light and sound like a huge stadium concert while remaining as intimate and personal as a private party. I like to make it a night and stop next door at Suite and Tender in the Se San Diego Hotel for dinner or drinks beforehand. The vibe is chic but relaxed, plus you can enjoy a signature cocktail and a little socializing before the awesome brain-thumping you are about to receive. Just make sure to stop by the restroom before you leave – it's quite a conversation piece. 
San Diego Opera and the Grant Grill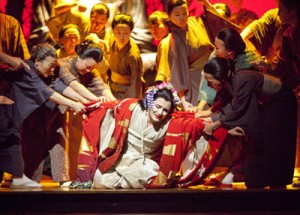 In 2006 the U.S. Grant Hotel, located in the heart of downtown San Diego, completed a $56 million renovation with STUNNING results. The hotel's Grant Grill is high ceilinged and low lit, becoming a perfect match for a dry martini and formal duds before your 8 o'clock curtain. Thankfully, the San Diego Civic Theater is only 1.5 blocks away. And for those like me with champagne taste on a beer budget, there are ways to enjoy opulence without going for broke. Happy hour at the Grant is fantastic – $6 martinis and half price small plates! Tickets for the opera run $35-$195, but some shows have $50 "rush" tickets, which are sold 2 hours prior to curtain at the theater and consist of unsold, more expensive seats. They are definitely worth it. A last piece of advice for the neophyte, familiarize yourself with the plot of the opera before going, and maybe a few "hit" arias. Then you'll be ready when an orchestra of 60+ people, a chorus sometimes upward of 100 and fabled prima donna start their beautiful cacophony without any electronic amplification. Now THAT is hard core.
Maren Severtson is San Diego raised and New York City educated. She is a trained classical singer who loves everything from Tuvan throat singing to Lady Gaga. Mix in her love of food, art, travel, conversations with strangers and adventure and you've got a bon vivant that well exceeds her age, social status and alas, income.