Donate now to help save the San Diego Fire Pits and enter to win a deluxe prize package from the Hilton San Diego Resort and Spa.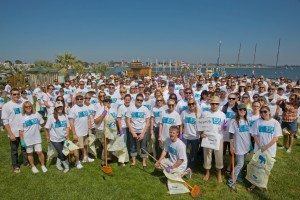 On Thursday afternoon, the whole office shut down and we, along with others from the San Diego travel and tourism industry, participated in a beach clean up of Mission Bay as our way of giving back to the community for National Travel and Tourism Week. After just an hour and a half, we picked up well over 100 pounds of trash along with thousands of cigarette butts. Of course the most interesting find was an iPhone. The things people throw away these days!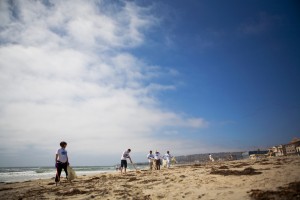 We would like to thank San Diego Coastkeeper for helping organize the beach clean up. They have this down to a perfect science which made it much more fun for us. (Picking up trash can be fun, who knew?)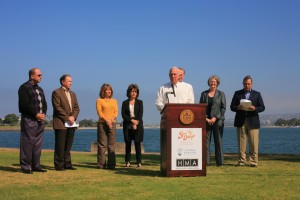 The beach clean up was also a way of kicking off our fundraising effort to save our fire pits. Earlier in the day, Mayor Jerry Sanders announced that the San Diego Convention & Visitors Bureau had teamed up with San Diego Foundation and the Hotel Motel Association to raise money to save the fire pits.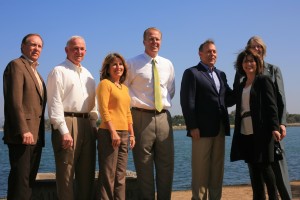 We need your help to raise the over $120,000 necessary to keep the fire pits available for the next fiscal year. As an incentive (even though I know that just having the fire pits available year-round is enough), the Hilton San Diego Resort and Spa is giving away deluxe prize packages to those who donate before June 30th. Please donate and help us save this wonderful San Diego tradition.