Have you entered our Escape to San Diego Sweepstakes? Hurry and enter by Friday, May 13th, and you could win a five night stay at the Hilton San Diego Bayfront Hotel and roundtrip airfare for two! How would you like to spend those five beautiful days in San Diego? Let me count the ways…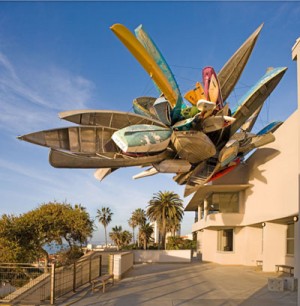 1. La Jolla: While La Jolla's majestic coastline is more than enough reason to visit, it also boasts a vibrant arts community, centered on the Museum of Contemporary Art San Diego. The building's exterior installation of suspended rowboats is just the beginning inside you'll find an internationally recognized collection and superb rotation of exhibitions. Afterwards, a stroll through La Jolla's downtown offers up many smaller galleries and art dealers well worth the stop.
2. Downtown: San Diego's downtown area is full of theaters dedicated to performing arts, from local bands at the neighborhood pub to the grand, 2,967 capacity San Diego Civic Theatre. One worth checking out is Lyceum Theatre. Its smaller stage offers a more intimate setting for progressive and thought provoking work by the San Diego Reparatory Theatre while the larger theater showcases many modern and compelling pieces by the San Diego Ballet.
3. Old town: Get in touch with San Diego's past in Old Town State Historic Park. Enjoy the views from the Presidio, and then make your way down through the many different original and reconstructed buildings, including the newly restored Cosmopolitan Hotel, haunted Whaley House, Little Adobe Chapel, and a row of San Diego's most notable Victorian homes in Heritage Park.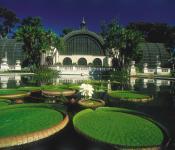 4. Balboa Park: Pack a picnic and enjoy the gardens of Balboa Park. The Botanical Building and its adjacent Lily Pond is one of the most photographed scenes in the park, and at first glance you'll know why. The intricate, Victorian lath structure is the largest in the world and filled to the brim with beautiful botanicals. Stay and bask on the lawn, or check out the other gardens in the park, including a Japanese Friendship Garden, Palm Canyon, Rose Garden, Desert Garden and Marston House Garden.
5. USS Midway Museum: That goliath aircraft carrier you see in the harbor? That's the USS Midway, and you are welcome to come aboard! Explore this floating "city at sea" with its 60 exhibits and 25 restored aircraft as well as 50 years of history on the longest-serving Navy aircraft carrier of the 20th century. Haven't had enough? Then continue along to the Maritime Museum, where the world's oldest active sailing ship, Star of India, docks.