San Diego continues to put itself on the map as the place to play this Memorial Day – and all summer long! According to AAA, our sun-kissed city ranks second among its top 5 destinations for Southern California travelers. With 70 miles of coastline and a perpetually warm sunny climate, it's easy to see why we're such an enticing summer getaway.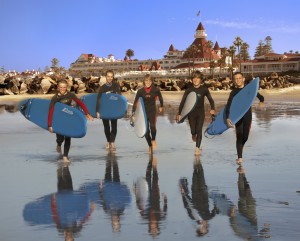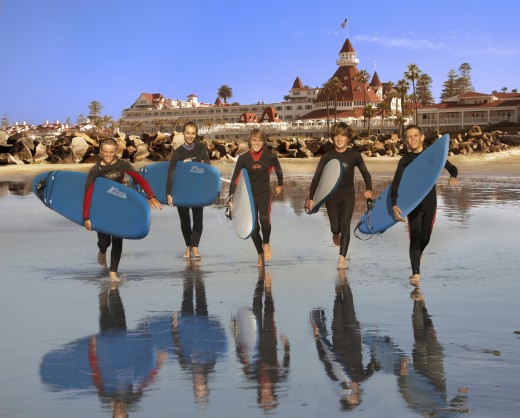 Speaking of sun, surf and sand, the June issue of Parents Magazine just hit newsstands with a feature story: "10 Best Family Beaches in America." Coronado Beach nabbed the #4 spot! The mag said it "has everything families could want: perfect weather…spotless white sand (the town even invented an environmentally friendly rake to clean up the kelp), and warm, gentle water."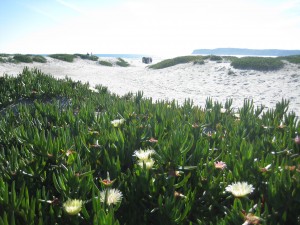 FamilyVacationCritic.com also rated Coronado Beach as its #5 pick for "10 Best Beaches for Families." They called the sparkling stretch of sand "memorable" for its "long sandbar and fantastic waves to stoke any one of your little surfers." They set their sights on San Diego's bustling boardwalks too, calling Pacific and Mission Beach – home of Belmont Park and the famous Giant Dipper roller coaster – the #8 best boardwalk in their "11 Best Beach Boardwalks for Families."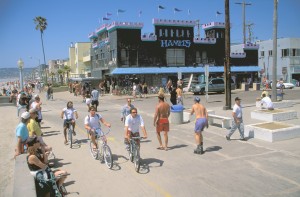 NBC Los Angeles even touted San Diego's "beach bliss" (Thanks for the shout out, Alysia – you're "rad!").
For families planning a summer trip to San Diego, following are some insider tips, courtesy of Eileen Ogintz, author of "Taking the Kids To Sunny Southern California." Her San Diego chapter is full of fun facts and recommended activities, from animal encounters ("San Diego may be the best place in the country to meet and greet all kinds of animals") and ship tours ("You can visit an aircraft carrier to see what it's like to live and work on a floating city…At the Maritime Museum, climb aboard the century-old windjammer the Star of India… ") to Balboa Park's bounty of cultural delights ("It's got everything from the zoo to a merry-go-round, a miniature train and model train museum, a puppet theater—even an outdoor pipe organ" offering free Sunday concerts.).
Eileen also shows parents how to travel "smarter and saner with kids this summer," including money-saving and theme park tips.
Happy Memorial Day weekend everyone! Wishing you safe travels…