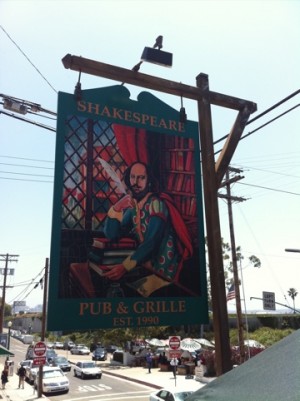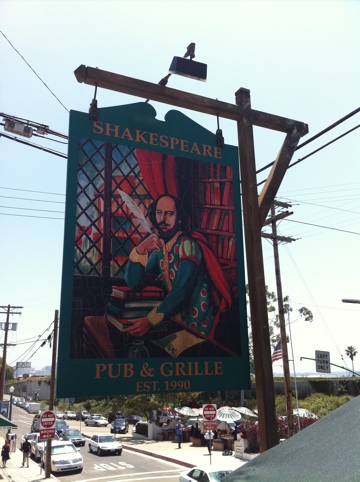 Getting to the UK can be a little difficult when all you want is a good pint with some fish and chips (though that will become easier when British Airways starts a non-stop flight from London to San Diego in June).
Luckily, just on the edge of Little Italy sits the Shakespeare Pub & Grille serving up Smithwicks (pronounced more like smid-icks) and shepherds' pie daily.
At my previous place of employment, we always went to the Shakespeare to celebrate the completion of a huge project. It helped that my boss grew up in Manchester and liked the food at Shakespeare. These pictures were actually taken at a recent lunch celebrating the completion of a project I had started for them just before I left.
Food wise, I have always been fond of the shepherds' pie but you can also enjoy some bangers and mash, curry chips (french fries doused with curry sauce), steak and kidney pie, roast beast with potatoes, and a whole other host of British food. Since the restaurant is located in the San Diego region, they are required by law (not really) to offer a burrito, so they took the curry chips and wrapped them in a tortilla. Brilliant!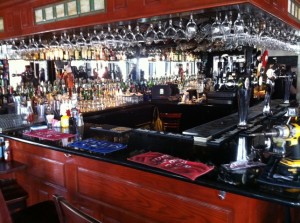 A big lunch like this requires a nice cold one to wash it down. They have a full bar but it is the full list of beers from the United Kingdom and Ireland I am always (and therefore you are, too) after. The beers include Smithwicks, Boddingtons, Newcastle, Ciders, and of course, Guinness. I just discovered they have a new IPA (my favorite and a popular style here in San Diego) called Union Jack!
If you come on a sunny day (which is almost every day), make sure to sit outside and enjoy the patio with a view of downtown. If you are there to watch a soccer match, you will need to sit inside to see one of the massive televisions.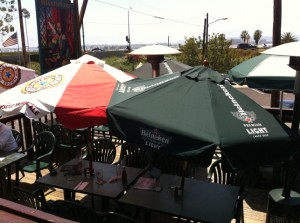 On the weekends, this place can be crowded with Premier League fans cheering on their favorite team (and yes, there other teams besides Manchester United) at all times of the day. During the week, you might even find a few diehards watching the game in the morning thanks to the 8 hour time difference.
Once a month they host a very popular trivia night. I would suggest arriving early because it is standing room only. I tried to go once and arrived about 15 minutes before the start and could not find a seat. Not a bad problem for Shakespeare to have.
So the next time you have the hankering for an English day or night out, take the Underground over to Shakespeare and feel British/Scottish/Welsh/Etc! (And yes I know that we do not have the tube, but you know what I mean)